Hindustan Aeronautics Limited (HAL) is one of Asia's largest aerospace and defence companies, with over seven decades of rich heritage. Working at HAL offers promising career prospects for individuals interested in the aerospace industry and defence technology. The company is involved in various activities, including aircraft design, manufacturing, maintenance, and overhaul. With a diverse workforce of highly skilled professionals, HAL provides job opportunities in various fields such as engineering, research and development, production, quality assurance, project management, and more.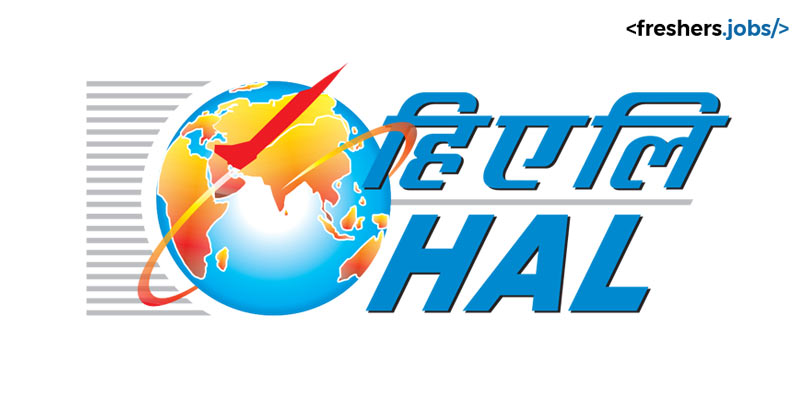 Employees at HAL careers can work on prestigious projects, collaborate with experts in the aerospace industry, and contribute to developing cutting-edge aircraft and defence systems. HAL's commitment to technological innovation and continuous improvement ensures that employees are exposed to advanced technologies and have opportunities for skill enhancement and career growth. With its strong reputation and contributions to the defence sector, HAL offers an exciting and rewarding environment for individuals seeking a fulfilling aerospace and defence industry career.
Eligibility criteria in HAL
Educational Qualifications: HAL recruitment generally looks for candidates with relevant educational backgrounds. This may include degrees or diplomas in disciplines such as engineering (mechanical, electrical, aerospace, etc.), aeronautics, production, computer science, and other related fields. The specific educational requirements may vary based on the job role and level.
Experience: HAL considers prior work experience as a valuable asset. Depending on the position for freshers jobs, candidates may be required to have a certain number of years of relevant experience in the aerospace or defence industry. Experience in aircraft design, manufacturing, maintenance, quality assurance, project management, or related fields may be preferred.
Tap to freshers jobs in Bangalore to start your career in defence-supporting organisations.
Technical Skills: HAL jobs typically seek candidates with specific technical skills relevant to the job. This may include knowledge and expertise in aircraft systems, avionics, structural engineering, manufacturing processes, software development, quality control, and other specialised domains.
The interview process at Hindustan Aeronautics Limited (HAL) generally consists of multiple rounds designed to assess the candidate's technical knowledge, skills, and suitability for the position. While the exact number and format of interview rounds may vary depending on the job role and level, HAL typically follows a structured approach to evaluate candidates thoroughly. The initial round may involve a screening interview or written test to shortlist candidates based on their qualifications and experience. Subsequent rounds may include technical interviews conducted by subject matter experts, where candidates are assessed on their domain-specific knowledge, problem-solving skills, and practical application of concepts.
HAL may also conduct HR or behavioural interviews to evaluate candidates' soft skills, communication, teamwork, and adaptability. In certain cases, HAL may include practical or technical skill assessments, group discussions, or presentations to gauge a candidate's ability to handle real-world scenarios or work effectively in a team. Throughout the interview process, HAL recruitment looks for individuals who demonstrate a passion for aerospace, possess a strong technical foundation, and align with the company's values of excellence, innovation, best preparation tips and commitment to the defence sector.
The HAL Fresher salary for an aerospace engineer is around 7 LPA, and the HAL Production engineer salary is about 6 LPA.