Are you a recent graduate hoping to work with Infosys? Then you can get complete data about Infosys careers for freshers. For this year, Infosys plans to recruit more than 44,000 freshers. Infosys Limited is a multinational information technology corporation in India. It specializes in consultancy services, IT, and outsourcing. It has its head office in various locations including Bangalore, Karnataka, India. The main focus of this organization is to provide tech-based outsourcing services to customer needs.
In the list of BusinessWorld, Infosys Ranked 2nd, and globally it has more than 257,943 employees spread across 235 locations in 45+ countries. Further, it has headquarters in North America, Asia Pacific, Europe, South Africa, and India.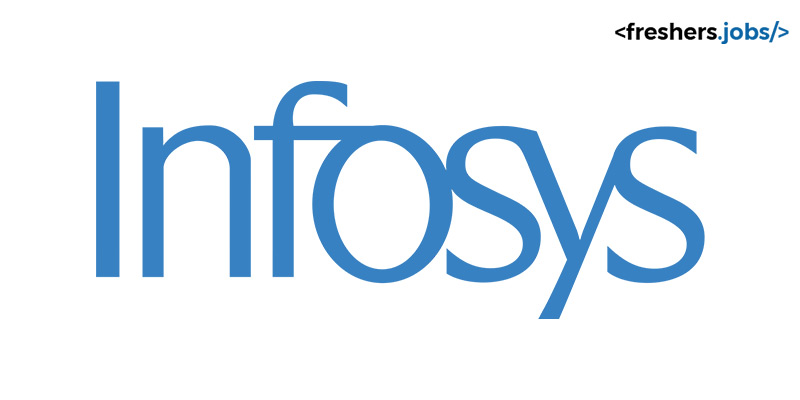 Infosys Careers for Freshers
Delivery Manager, Program Manager, Project Managers/Senior Project Managers, Systems Engineer/Senior Systems Engineer, Technical Lead, Technology Analyst, Technology Architect, and many more job opportunities.
10 Reasons to Start your Career in Infosys
Provide the best training to the fresher, and with the right guidance, they will help you work on the project immediately.

The organization provides product training as well as assistance to employees in resolving any issues that arise at the outset.

With the right supervision, whether you're a recent graduate or an experienced professional, you'll be able to start working on challenging tasks right away.

One of the main reasons to work at Infosys is that the company has a solid reputation in the market and it is ranked 2nd in the BusinessWorld.

Encourage staff to work together as a team and help them work in a learning environment.

Infosys is known for being an employee-friendly company. It provides entry-level employees with a wide range of job opportunities in a competitive and stimulating atmosphere.

Several factors motivate employees to work for a firm, including better compensation, a higher position, a more challenging job profile, or a company's reputation.

Infosys provides the required tools for career advancement and competency development.

Every day at work, you will have the opportunity to learn something new, which will keep you motivated and eager.

Loyalty, confidence, integrity, flexibility, teamwork, and simplicity are principles that we consider important.
Infosys Qualification Criteria
There are various Infosys careers for freshers. If you are a recent graduate who wants to work at Infosys, you have chosen the right path to start your career. Infosys is one of India's top recruiters in information technology. Aspirants must know the company's eligibility requirements. Read on to learn about Infosys' selection procedures, degree requirements, academic responsibilities, and the documentation required.
B.E./B.Tech in any branch (CSE/ECE/IT/CIVIL/ME/EEE/Automobile/Aeronautical, etc.).
MBA

, 

B.CS (

Bachelor Of Comp. Applications),

B.Com, BBA, Bachelor of Arts- required for Process Executive.
B.E/ B.Tech / M.E/M.Tech in any discipline.
M.Sc. Computer Science/IT grads are qualified to apply.

Master of Computer Application graduates are also eligible to apply.

Master of Computer Application/ Master of Science(CSC/ Electronics/ Mathematics/ Physics/ Statistics/ Information Science/ IT).

The candidate must have outstanding communication, interaction skills, and thorough knowledge of technical areas.

Must be able to effectively communicate in English, both verbally and in writing.

B.Com, B.E are eligible for the process executive.

BE is eligible for Technical process executive.
In 10th and 12th, an applicant must have a grade point average of at least 60%. (or diploma).

An applicant must have a minimum of 65 percent in their graduation or a CGPA of 6.5.

There should be more than two years of break in schooling.

A candidate should not have any outstanding at the time of the Infosys selection process.
At the time of the interview, original mark sheets of SSC/CBSE (10th, 12th, certificate, and Graduation degree must be submitted. Bring a copy of the entire set of documents as well.

Bring updated Resume.

Passport size photographs.

Original identifying evidence was issued by the Indian government (Aadhar Card, Pan Card, Voter id, Passport, etc.).
If a candidate has attended an interview within the last 9 months from the date of the current application, he or she is ineligible to apply.

If an applicant is rejected by Infosys during an interview, he or she will be ineligible to apply for nine months after the interview.

The candidate is no longer eligible to apply if Infosys has canceled the candidate's application for whatever reason.

If an applicant is denied an interview opportunity after applying to Infosys for whatever reason, the individual has the option to resubmit and participate in the selection process again.
Products and Services Offered by Infosys
Infosys works with a wide range of firms in a variety of industries, including insurance, finance, manufacturing, and others, to build and maintain software. Infosys utilizes a number of essential work-related platforms.

Mana is currently known as NIA, which stands for Next Generation Integrated AI Platform.

Infosys Information Platform is the company's proprietary analytics platform.

Finally, a banking solution with numerous corporate and retail banking modules is part of EdgeVerve Systems.

Infosys Consulting is a management consulting firm with offices all over the world.
There are various freshers jobs and professional jobs in Infosys. Here we have listed a few jobs in detail.
You'll be in control of a project management team, and the client deliverables.
GRC (for governance, risk, and compliance) is a corporate strategy and the major responsibilities will be to work on managing governance, risk, and regulatory compliance.
You'll be a technical expert who'll be in charge of the product's design, development, and implementation quality. You'll collaborate closely with the project manager/architect and serve as a team leader.
You will work as part of the Infosys Delivery team to implement designs and construct high-quality programs and systems. you will be responsible for conducting technical analysis and You will be a key contributor to building efficient programs/systems. 

You should be advanced in programming languages like Java, Struts, Hibernate, Spring, and J2EE.

 Ability to run Test Cases, Analytical abilities, and logical thinking.
You will be in charge of Infosys' multifunctional lead programs. You will also be in charge of the project's people, who will be divided into numerous teams and will guarantee that the program is delivered successfully.
You'll assemble the project team, monitor progress, reduce risk, and ensure that the project is delivered and implemented successfully. You will assume responsibility for your team's performance and will be in charge of the project's result.
You'll be in charge of debugging and delivering given tasks daily.
You will be responsible for Executing transactions to meet SLA targets and transactions as per the defined Standard Operating Procedure.

To fulfill quality requirements, ensure that the outcome of the previous transaction is properly documented in the prescribed format.

Interact with the customers and deliver the new procedure to achieve the client's objectives.
You'll generate thorough project documentation, work on production and software testing, and execute validation and support functions that follow the architect's guidelines.
Senior Associate Marketing Manager
Deep knowledge of the IT services market, including significant competitors and influences Strong experience in events and brand marketing, with the ability to lead and manage agencies.
Understanding of numerous social and digital marketing platforms, activity, analytics, and measuring approaches is required.
You will be working on the software development life cycle as a technical specialist. You'll evaluate both conceptual and operational aspects of the client's needs and come up with innovative solutions. You'll be the go-between for the client and the rest of the team.
Infosys Recruitment For Freshers
There are more  Infosys careers for freshers as Team Management, Digital Transformation, Technology Solutions, Software Configuration Management, Problem Solving, GRC Consultant, Consulting, Poc consultant, and many more. There is various Infosys recruitment for freshers in the non-technical fields. Some of the jobs are listed below.
Technology Analyst, Analytics, Digital Business, SAP MM Consultant, IT Delivery, Technology Lead- DBA, Technical Process Specialist,  Lead Consultant, Technology Architect, and many more job vacancy for freshers  in Infosys.
In general, to apply for a job with Infosys, you must meet their academic requirements. In Class 10, Class 12, and graduation, a minimum of 60% is required. After that, prospective candidates must go through three steps of Infosys' recruitment process, which include:
Online Assessment Test

Technical Interview

HR Interview
The interview process is also the same for experienced professionals. But you may appear more than three to four rounds in technical interviews followed by an HR interview.
1) Online Assessment Test
The online assessment test is divided into three components, each with time constraints and cutoffs. The online assessment test has three sections:
Logical and Analytical Reasoning

: In this section, you should concentrate on Data validity, interpretation of data, visual thinking, statement reasoning, logical statement, and other concepts are discussed.

Quantitative Aptitude

: In this section, you can expect the questions on time, speed and distance, series, analytical puzzles like Sudoku, Logical puzzles, Clock puzzles, Number puzzles, and many more. further, you can expect algebra, Volumes, formulas Probability, and other mathematical-based questions.

Verbal Ability

: In this, you can expect the questions from One Word Substitution, Error Detection, paragraph completion, Fill in the Blanks, Spotting error, Sentence Completion, Idioms and Phrases, Analogy, Reading Comprehension, Antonyms and Synonyms, and many more topics.
In this round, the number of questions and time allotted for the above areas may vary depending on the interviews.
2) Technical Interview
It is the second round of interviews taken after the online assessment test. If you qualify for the first round, you will be called for the Technical round. In this round, you will be asked about your area of interest, and knowledge of programming language, Operating systems, database systems, and algorithms are some of the computer foundations that might help you obtain a decent score in this round. So, keep updated on your area of interest.
Be ready to answer questions regarding your projects/internships and your participation in them.
Pseudo–Code
This section will include questions about programming languages such as C, C++, and Python, as well as questions about concepts such as Algorithms and Data Structures.
3) HR Interview
After completion of these two rounds, you will be called for the HR interview round. This round is to test your ability whether you are fit for the job and for the company. In this round, You will be questioned about your schooling, hobbies, and background, among other things. Sometimes they will ask you job-related questions.
Analytical ability, Flexibility, teamwork and leadership abilities, Problem Solving Skills,Communication skills, Critical Thinking Skills, and the ability to innovate are some of the traits and competencies we seek in potential Infoscions, especially at the entry level.
Effective interactions and excellent communication Skills.

Technical Proficiencies.

Aptitude Skills.

Programming skill.

Logical Reasoning thinking skill.

Ready to face challenges and cooperate with the team to solve complex problems.
Before entering Infosys, you must follow the processes that are required.
Make sure you're interview-ready.

Before you join, make sure you have all of the necessary documents.

Keep updated in technical skills and programming languages skills.
The average Infosys Salary for Freshers is around $406,240 per year. At Infosys, fresher wages can range from $155,508 to $7,05,127 per year.
www.infosys.com is the official website of Infosys Or you can register through freshers.jobs.

Choose a career role that is appropriate for you.

Please double-check your information.

Click the "Submit" button.

Complete the online registration form and click the submit button.

Please keep your reference number and password safe.

Take a note of the reference number for further use.