Juspay is a prominent technology company specialising in providing secure and seamless payment solutions to businesses and consumers. Founded in 2012, Juspay has established itself as a leader in the fintech industry by offering innovative payment products and services. The company's expertise lies in digital payments, data analytics, fraud prevention, and customer experience optimisation. Juspay's commitment to excellence and innovation has led to its collaboration with renowned clients and partners across various sectors, including e-commerce, food delivery, travel, and more.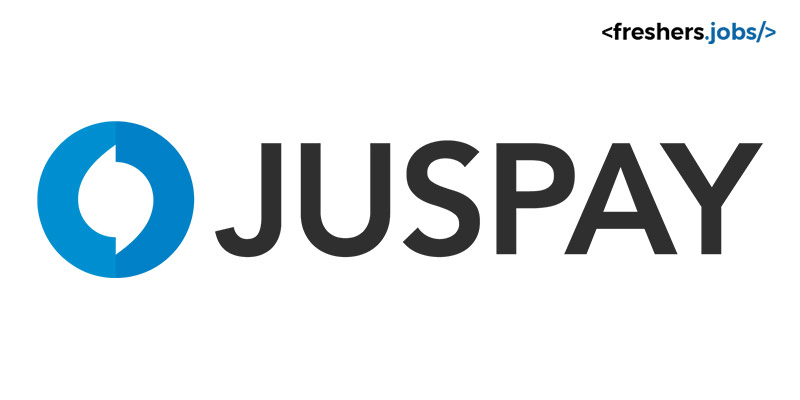 Regarding Juspay careers prospects, Juspay offers exciting job opportunities for individuals looking to make an impact in the fintech space. As an employee at Juspay, you can expect to work in a dynamic, fast-paced environment where innovation and collaboration are encouraged. The company values creativity, problem-solving, and a customer-centric approach, providing a stimulating atmosphere for professional growth.
Juspay's career prospects range from technical roles such as software engineering, data analytics, and artificial intelligence to business roles such as product management, sales, and operations. The company offers a supportive and inclusive work culture, fostering learning, training and development through mentorship programs, skill-building initiatives, and opportunities to work on challenging projects.
Eligibility Criteria in Juspay
Educational Background: Juspay hiring usually looks for candidates with a bachelor's or master's degree in computer science, software engineering, information technology, or a related field. The specific degree requirements may vary based on the position.
Technical Skills: Juspay seeks individuals with strong technical abilities relevant to the role they are applying for. This includes knowledge of programming languages such as Java, Python, JavaScript, and others and knowledge of software development methodologies, data structures, algorithms, and system architecture.
Industry Experience: Depending on the role, Juspay jobs may require candidates to have relevant work experience in the fintech or payments industry. Experience in software development, product management, data analytics, or related fields can be advantageous.
Interview Rounds in Juspay
For freshers applying to Juspay, the interview process typically consists of several rounds to assess their skills, knowledge, and potential fit within the company for freshers jobs. The process commonly begins with a preliminary screening, where candidates may be asked to provide information about their educational background, projects, and relevant experiences. This is followed by technical interviews, which assess the candidate's proficiency in programming, data structures, algorithms, and problem-solving. Behavioural interviews may also evaluate communication skills, teamwork, and alignment with Juspay's values. Additionally, there may be an interview round with senior management to assess overall fit and potential. The interview process at Juspay is designed to identify promising freshers who demonstrate technical aptitude, a passion for innovation, and the ability to thrive in a collaborative and fast-paced environment.
The Juspay Freshers salary of a Software Engineer is 4 LPA, and the salary of a Software Developer at Juspay careers is approximately 4.5 LPA.