Ansys is a leading global provider of engineering simulation software, enabling engineers and designers to model and analyse their products' performance and behaviour digitally. With a history spanning several decades, Ansys has established itself as a trusted name in the engineering industry.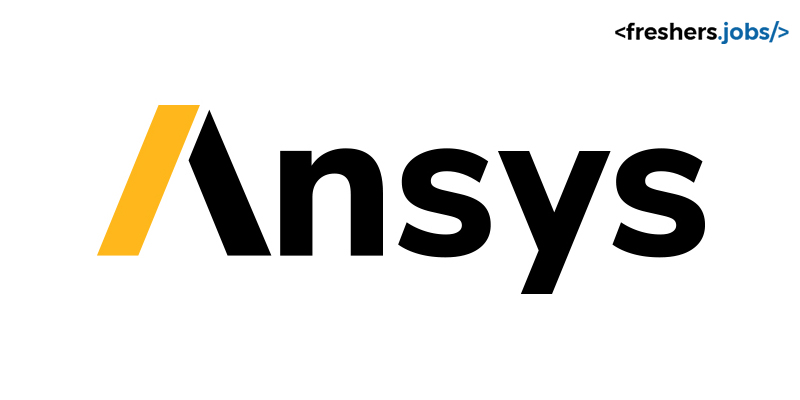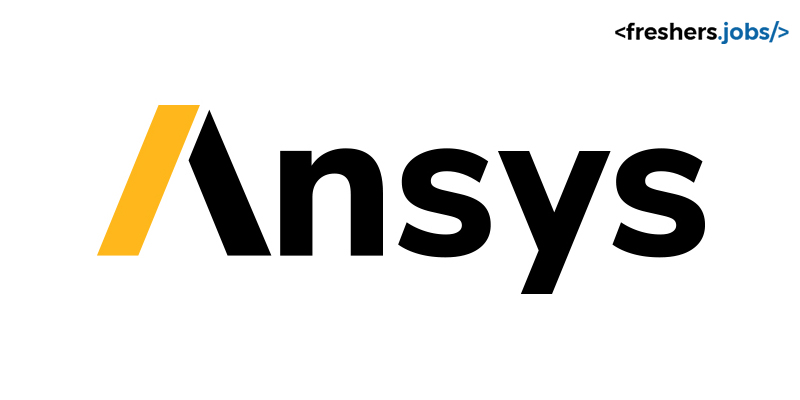 Ansys careers offer exciting career prospects for individuals passionate about engineering, simulation, and innovation. Working at Ansys provides opportunities to contribute to cutting-edge projects, collaborate with industry experts, and be at the forefront of technological advancements. With diverse freshers jobs roles in software development, engineering, research, and sales, Ansys offers a platform for professionals to grow their careers and significantly impact engineering simulation.
Eligibility Criteria in Ansys
Educational Qualifications: Freshers are typically expected to have a minimum educational qualification of an engineering or master's degree in a relevant field such as Mechanical Engineering, Electrical Engineering, Computer Science, or a related discipline. Some positions may require a specific specialisation or coursework.
Technical Skills: Ansys is looking for freshers with a strong foundation in technical skills relevant to the Ansys jobs role. This may include knowledge of engineering principles, programming languages, numerical methods, CAD software, and simulation tools. Familiarity with Ansys software products is a plus.
Communication and Teamwork: The candidate must have Good communication skills, and the ability to work effectively in a team is highly valued at Ansys.
If you want a good career opportunity, tap into freshers jobs in Hyderabad.
How to apply for Ansys Recruitment?
To apply for career opportunities at Ansys, you can visit the Ansys Careers page on their official website. You will find a list of jobs alert across various locations and functions there. Review the available positions and select the one that aligns with your skills, experience, and interests. Click on the job title to access the detailed job description and requirements. If you meet the criteria, click the "Apply" button or link, which will direct you to an online application form. After submitting your application, the Ansys recruitment team will look at it, review it, and contact you if your qualifications match their requirements, such as the freshers salary. It is advisable to periodically check the website for new job openings and apply promptly to increase your chances of being considered for the desired position.
Interview Rounds in Ansys
The interview process at Ansys typically consists of several rounds to assess a candidate's technical proficiency, problem-solving abilities, and alignment with the company culture with the right tips. The initial round usually involves a screening interview to evaluate the candidate's qualifications and interest in the role. Subsequent rounds include technical interviews to assess domain knowledge, coding assessments for positions requiring programming skills, and scenario-based questions to gauge problem-solving abilities. Additionally, candidates may meet with various team members to evaluate cultural fit and teamwork skills. Finally, a behavioural interview round assesses interpersonal skills and leadership potential. Ansys jobs for freshers interview process aims to identify candidates with strong technical foundations, critical thinking skills, and the ability to contribute to the company's collaborative environment.
The Ansys Salary for freshers for a software engineer is around 4.5 LPA, and the salary of a Research Scientist is 3.25 LPA.
To stand out during the Ansys job application process, it's important to tailor your resume and cover letter to highlight relevant skills and experiences.
Ansys careers looks for candidates with a strong technical background and relevant skills for their job roles. This includes expertise in engineering principles, simulation tools, programming languages, and numerical methods. They value problem-solving skills, critical thinking, and communication skills.
Ansys offers career opportunities in various fields, such as software development, engineering, research, sales, and consulting. They have positions available for professionals with backgrounds in disciplines like Mechanical Engineering, Electrical Engineering, Computer Science, and more.