About NIELIT
The Indian government's Ministry of Electronics and Information Technology controls the National Institute of Electronics and Information Technology, which is an independent academic organization. The NIELIT office has various branches in India. There are 36 offices, more than 700 institutes, and 9000 facilitating centers.
This institution provides academic and non-academic instruction, as well as conducts cutting-edge training programs.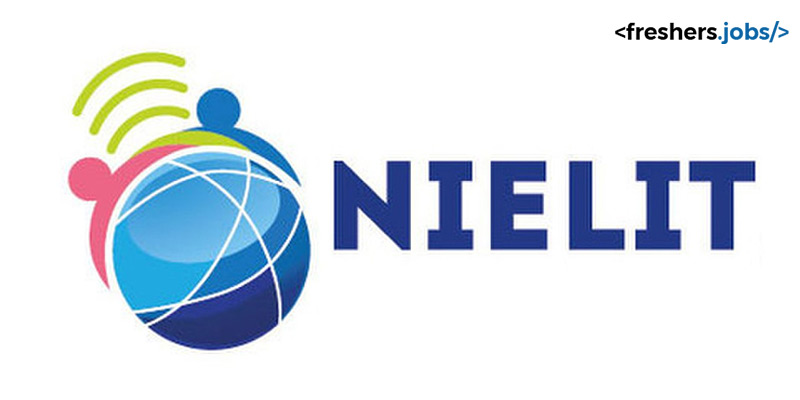 Company Details
Company: NIELIT
Positions: Senior Consultant/Project Engineer/Content Writer
Experience: Freshers post
01 Consultant – Content Writer post
01 Consultant – Project Engineer Post
Salary
Payscale for Senior Consultant is Rs.65000 – Rs.75000/-, Content Writer will be paid around Rs.55000 – Rs.60000/- and payscale for Project Engineer is around Rs.40000 – Rs.45000/-
Selection Process
Only those candidates who are shortlisted for a written test/interview will be notified. A candidate does not qualify for an interview simply because he or she has met the requirements of a job advertisement.
How to Apply for NIELIT Recruitment 2021?
All willing and qualified applicants can apply online at the official website before 03 December 2021.
Salary: Rs.40000 – Rs.75000/-
Last Date: 03 December 2021
Post-wise Qualification
Senior Consultant:
B.Tech in Computer Science, IT / Electronics or equivalent with 3 years of experience.
Skills in web developing/related fields Or ME/M Tech in Design/ Computer Science/IT/Electronics with 1st class or equivalent CGPA with 1-year experience.
3 years of web development experience is required (preferably)
A track record in developing desktop/web applications with payment integration is desired.
Practical experience with an MVC framework is required.
It is necessary to have excellent communication skills as well as a solid understanding of datasets, maintenance of the website, aesthetics, and data protection.
Content Writer:
You can apply for this position if you have a bachelor's degree in mechanical /production engineering with first-class or higher with five years of relevant experience OR a ME/M Tech in Design/Manufacturing Engineering with first class or above with two years of relevant expertise.
Knowledge of course material development and class management for AM. Design for additive manufacturing, CAD, and reverse engineering Communication abilities that are effective Retired employees/faculty/professionals from the government (engineering colleges/polytechnics, etc.) would be given priority.
Project Engineer:
3D printing and AM (Additive Manufacturing), CNC Programming and Operation, or Diploma in Mechanical/Production Engineering with 5 years experience
Experience in managing classes for CNC Programming, Operation and support of CNC machines, Additive Manufacturing, CAD modeling, Operation and analysis problems of 3D printers, and Reverse Engineering.
Age Limit:
Consultant/Content Writer – Under 65 years of age
Project Engineer – Under 35 years age
Post-Wise Vacancies: 03 Posts
01 Consultant – Senior Consultant P