About ADP
In 2021, ADP recruit an Associate Platform Engineer. The fresher job openings are now in Chennai. The complete qualification guidelines and employment process of ADP Off Campus Drive are mentioned below. ADP, Inc. is a software and service provider for human resource management in the United States.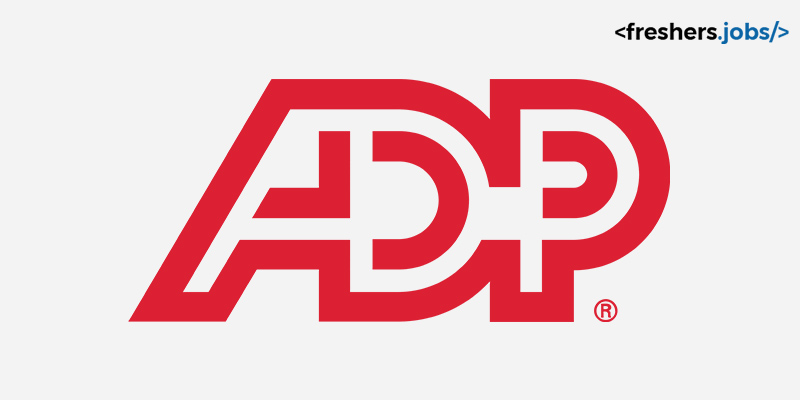 ADP Recruitment
Company Name: ADP India
Company Website: www.adp.com
Job Role: Associate Platform Engineer
Experience: Fresher
Salary: Best In Industry
Job Description
Freshers with well-built knowledge in the data structure are preferred.
Skills
The Technical expertise of RDBMS/NoSQL.
Experience with React.js, Node.js, and microservices.
Additional Information About ADP – (Automatic Data Processing)
ADP always provides Equal Employment opportunities to the freshers and the experienced professionals. The aim of this team is to provide equal emphasis to all candidates without any racial discrimination including status, gender identity, religion, nationality, and marital status.
Besides this, always support freshers and professionals and hire them based on individual merits, qualifications, knowledge, skill, and job performance.
Integrity at ADP
ADP has a gratified history of accompanying businesses with the highest ethical standards organizations.
How to Apply
All the interested and qualified can apply for this freshers jobs alert by clicking on the link below: