In a world of rapid technological advancements, the gaining of knowledge has become an essential aspect of personal and professional growth for freshers jobs seeking graduates. The ability to adapt, adjust, learn, and innovate has become a very vital aspect of career advancement.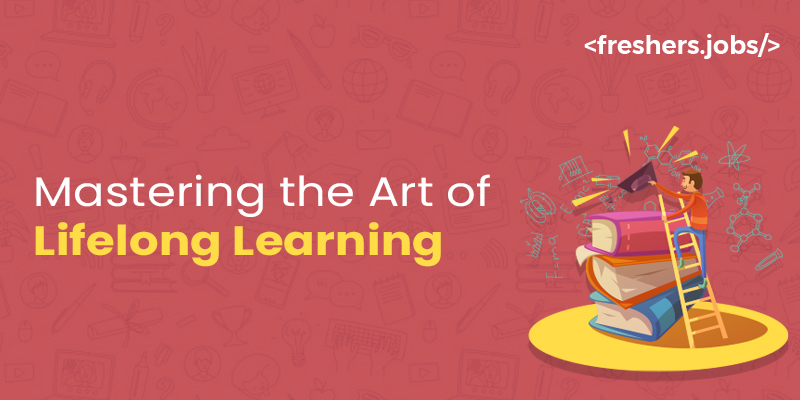 The concept of learning goes beyond formal education and extends to a lifelong journey of discovery and improvement. In this blog, we will delve into the learning ways, the importance of lifelong learning, its benefits, and challenges.
What is Lifelong Learning? 
Lifelong learning is defined as the continuous process of acquiring knowledge, skills, and personal development throughout one's entire life. It includes the process of gathering new information, adapting to changing circumstances, and enhancing an individual's abilities beyond formal education. Lifelong learning involves a wide range of activities, including formal education, informal learning experiences, self-directed study, online courses, workshops, seminars, reading, and any other means through which individuals actively engage in expanding their knowledge and capabilities. 
Importance of Lifelong Learning
Listed below are the importance of Lifelong learning.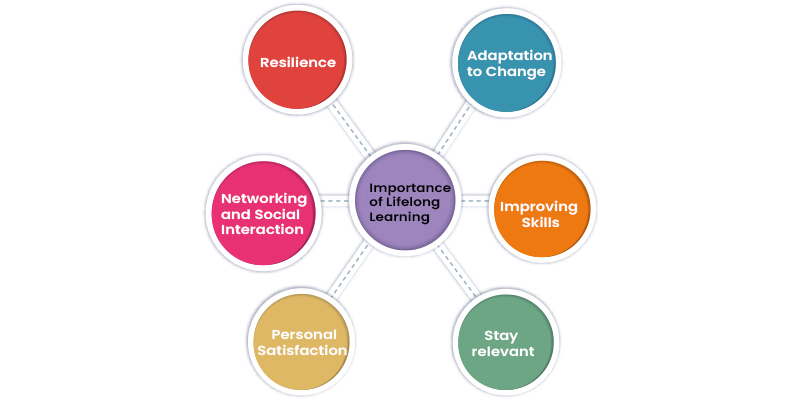 Are you looking for any job opportunities in Lucknow? Then look for job openings available in that city. Click on fresher job openings in Lucknow to find job opportunities that align with your skills and interests. 
Challenges in Lifelong Learning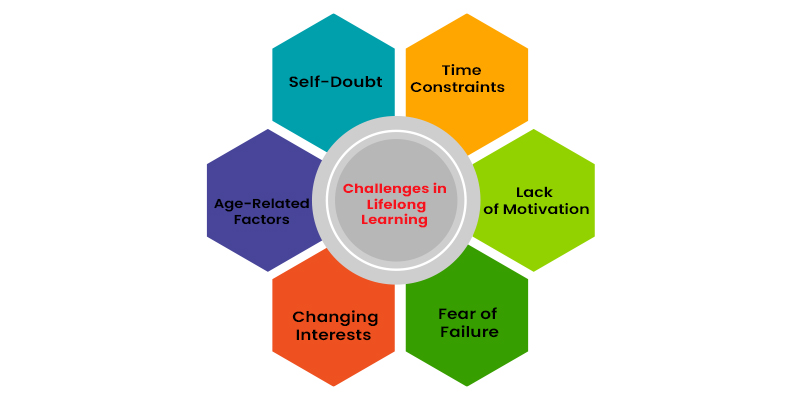 Listed below are some challenges faced by individuals in learning continuously.
Benefits of Lifelong Learning
These are the pros of the Lifelong learning process.
TCS offers various job opportunities for freshers. Candidates can visit TCS Jobs For Freshers to look for job vacancies that are relevant to their skills and abilities.   
How to improve the habit of Lifelong Learning?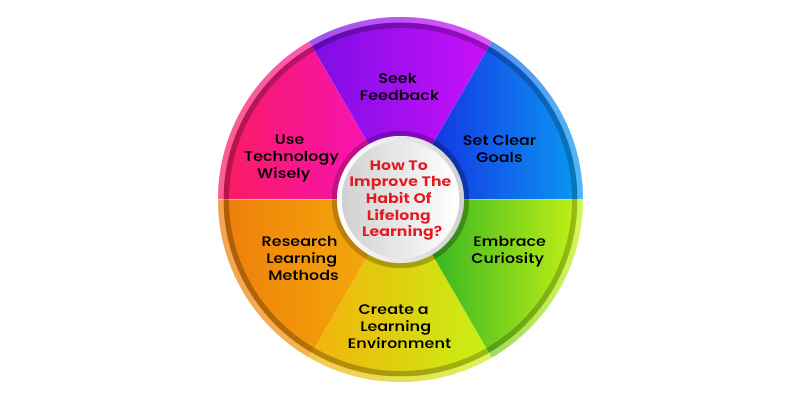 Improving the habit of lifelong learning requires intentional effort and a willingness to embrace continuous personal growth. The following points are tips for how to enhance the habit of Continuous learning.
In conclusion, mastering the art of lifelong learning is a transformative journey which is a  key factor in enhancing your personal growth, professional success, and leads to a fulfilled life. Continuous learning is really very beneficial, which helps in adapting to changes and decision-making, problem-solving, enhancing our skills, Increasing confidence, Career Development, etc., in our ever-evolving world to promote intellectual stimulation and cognitive well-being. In this blog, we explore what is Lifelong learning, its importance, challenges, benefits, and tips for how you can enhance the learning ways.