In the field of Information Technology (IT), staying updated and showcasing your skills through certifications has become essential for both freshers jobs seeking candidates and experienced professionals. As a fresher entering into an IT career, choosing the right certifications can be a pivotal step toward establishing your expertise, gaining competitive knowledge, and opening doors to career advancement. In this blog, we will delve into what are the best it course certifications available for freshers, their importance, and their benefits.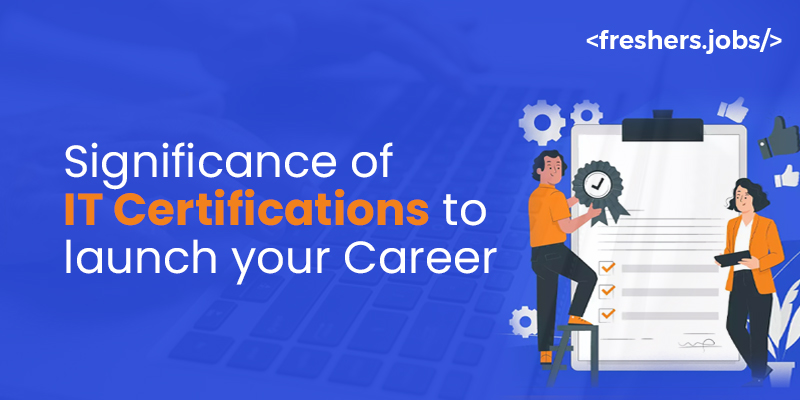 What is an IT Certification?
IT Certification is generally referred to as a formal recognition provided by a reputable organization to an individual who has completed a certain level of expertise or proficiency in a specific skill, specialization, tool, technology or practice in the Information Technology (IT) field. These certifications are designed in a way that they determine the validation of an individual's knowledge, capabilities, and competence in a particular specialization of the IT field.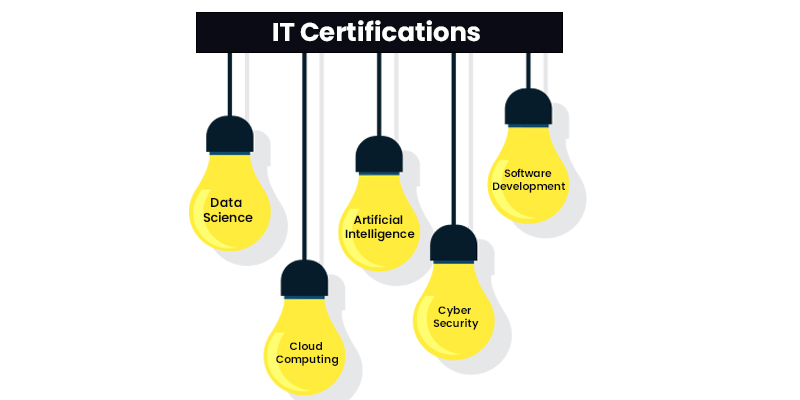 Obtaining an IT certification involves passing a standardized exam or a series of exams that assess the candidate's understanding of relevant concepts, practical skills, and problem-solving abilities. These exams are usually developed by industry experts and cover diverse topics related to the certification's focus area.
Importance of IT Certification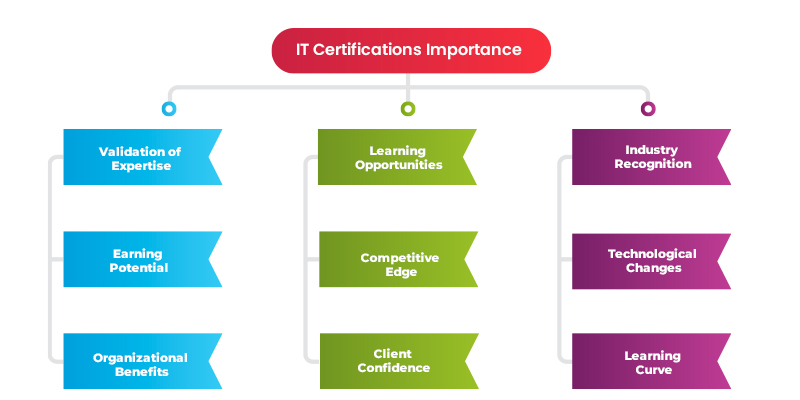 It's important to choose certifications that align with your career goals and the areas of IT that you are interested in. It course certifications can cover a wide range of topics, including networking, cybersecurity, programming, cloud computing, database management, project management, and more. Before pursuing a certification, research the requirements, exam details, and the credibility of the certifying organization to ensure that the certification will be valuable to your career path.
Wipro offers diverse job vacancies for freshers. Candidates can click on Wipro Jobs For Freshers to apply for various job roles relevant to their skills and abilities. 
Benefits of IT Certification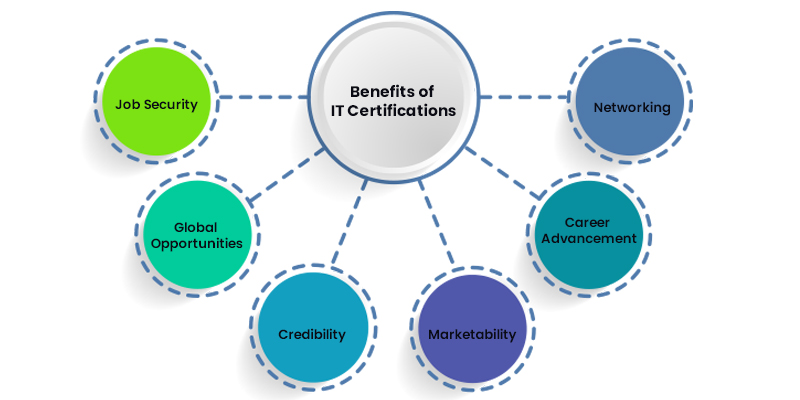 IT certifications offer a multitude of benefits to individuals looking to excel in the field of technology and make a significant impact in their careers. IT certifications offer a structured pathway to success in the ever-evolving technology landscape. They provide a clear roadmap for skill development and enable you to continuously enhance your expertise. As you consider pursuing certifications, you will have a lot of benefits to achieve your career aspirations and choose certifications that align with your goals and interests. Here are some key benefits of IT certifications:
Challenges in Pursuing IT Certifications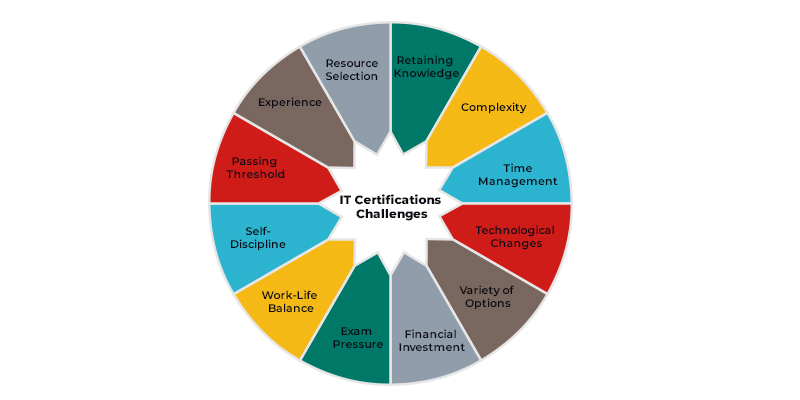 Pursuing IT certifications comes with its own set of challenges despite the numerous benefits they offer. Understanding and preparing for these challenges will help you navigate the certification journey more effectively. Here are some common challenges you might encounter.
If you are looking for job openings in Bangalore, you can look for job openings available in that city. Visit fresher job openings in Bangalore to look for job positions that are relevant to your skills. 
Despite all these challenges, many individuals successfully earn IT certifications by approaching them with dedication, effective time management, and a clear plan. Addressing these challenges head-on, seeking support from study groups or online communities can help you overcome obstacles and achieve your certification goals. Remember that the rewards of enhanced career prospects, increased knowledge, and personal accomplishment are well worth the effort.
Best IT Certifications
In conclusion, IT Certification serves as a stepping stone for launching your career successfully. As technology continues to shape industries and transform the way we work, IT certifications stand as powerful assets that improve your career development and open doors to a world of opportunities. So, in this blog, we discussed the best certification courses, their importance, benefits, and the challenges in pursuing them.