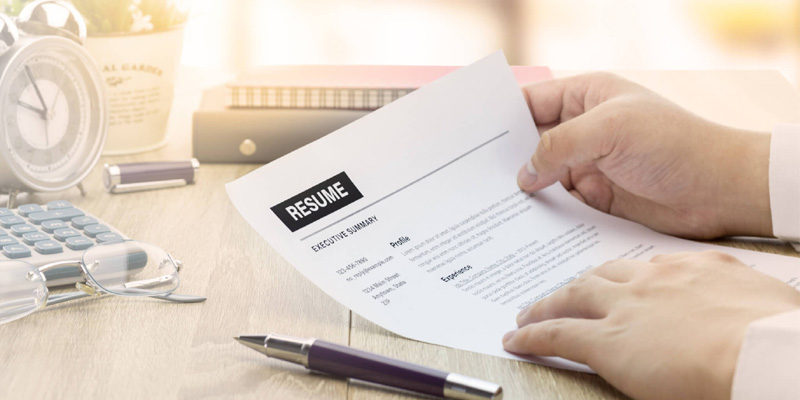 A resume is essential to show employers that you are fit for a role to acquire a desired job which depends on your skill set. A resume is a tool that allows you to showcase your top skills and qualities to hiring managers. It is a concise document which describes your professional skills and education. Building a Strong resume increases your job opportunities to get more interviews from Big Companies. However, some employers may want additional data which helps them to understand your personality and ambitions. An additional information in resume can include activities and pursuits outside of work that will help a prospective employer know you better.
What is additional information on your resume?
The Additional Information section of a resume is a valuable place to include relevant details that do not fit into the traditional sections of a resume, such as education, work experience, or personal details. This section can help you keep your resume focused and concise and also helps you to stand out from other job applicants.
Various Types of Additional information to include on your resume
It's useful to include additional information when you are applying for the Job so that, initially, it creates an interest in an interviewer. Here are several categories of additional information that can be included on your resume to enhance your appeal:
Certification and Licenses
In many fields, acquiring certifications is a great choice to be considered for employment. If this is the case for your field, creating a separate certification category on your resume will make it easy for an interviewer to scan your resume quickly. The additional information in job application will highlight your skills and experience and make you more likely to be considered for the Job.
Awards or Recognitions
Freshers can add any awards or recognition they receive during their academics. This shows that they have been recognised for their achievements. While listing awards or recognitions on your resume, include the name of the award, the organization that gave it to you, and the date you received it. You can also add a small description of the award or recognition.
Online Presence
Suppose you possess a professional online presence, such as an active LinkedIn profile, a personal website, or a GitHub repository. In that case, including the relevant links on your resume is highly recommended. This provides hiring managers to gain deeper insights into their professional work.
Having an updated resume with additional information, you cna check out for recent openings from freshers jobs in Coimbatore.
Publications
Listing your publications is a good indicator of your work ethic. As a fresher, the additional information in resume includes your published works which help employers learn more about your writing style, interests, academic research, or technical skills. While adding Publications in your resume, include the publication title, the date or volume number, and the URL if it is short. You can also make copies of your publications and keep them in your portfolio for easy reference.
Hobbies
You can describe your hobbies when they show that you fit the organization's work culture. After studying the job description, decide which of your interests would help to enhance the work. List how you regularly participate in a sports community to showcase your teamwork and cooperation skills.
Volunteer Work
Volunteer work can demonstrate your skills and experience outside of paid employment, making you a good fit for a job, especially in industries that value community outreach. For freshers, volunteer work can also help to fill any employment gaps on your resume with relevant experiences.
Language Proficiency
Being bilingual or multilingual can be valuable for communicating with clients from different backgrounds and shows your ability to learn new things. You can highlight these additional details in resume under the skills section or list them independently, especially if you know multiple other languages and your fluency in them. You can choose any rating scale to describe your proficiency level to the hiring manager.
Personal Projects
As a fresher, if you have worked on personal projects that demonstrate your skills and passion in a particular area, such as creating a website, building an app, or blogging, these projects can showcase your creativity, ideas, and initiative.
References
It is advisable to include a list of references on your resume, maybe your supervisors or professors who may speak positively in your character and capabilities. This serves to validate your suitability for the particular position.
To get your dream job start applying for the latest openings in HCL jobs for Freshers.
Reasons to list additional information in the resume for freshers:
Including additional information on your resume can provide you with numerous benefits. Here are some of the reasons why you should include additional details in your resume:
Fill gaps in employment history
During the period of unemployment, volunteer experiences, certification and training determine your commitment to professional development. Including Hobbies is a valuable addition which shows your continued personal development.
Add more to a limited-experience resume
Entry-level candidates and students may have limited work experience but can still lengthen their resumes to demonstrate their skills. By highlighting their strengths, entry-level candidates can show employers they are qualified for the freshers jobs, even if they do not have years of experience.
To demonstrates your fit for the role
Additional information aligns your skills and experience with the company's needs, demonstrating that you are a good fit for the role and a valuable asset to the team.
To tell a story about your career
Your resume is a great opportunity to explain your interest in the particular position and create a context for your skills and experience. Explaining how you build your career which makes you connect with employers on a personal level and make a strong impression.
When choosing the additional information to include on your resume, it is important to tailor the information to the Job you are applying for. These include skills, volunteer work, awards and honors, projects and interests. By adding additional information in cv, you can position yourself as a competitive and attractive candidate, thereby increasing the chance of acquiring the desired Job with high fresher salary.