Axtria Recruitment:
In 2021, Axtria plans to recruit an Analyst Trainee. Now, the opening for this job is in India. The complete ability criteria and administration process of Axtria Off-Campus Drive are provided below.
Axtria is a worldwide business services provider for the life sciences industry that has won numerous awards. Since 2010, cloud software and field expertise include data analytics, life sciences, and business services assisting clients by transforming the output to increase product sales and enhance patient healthcare outcomes.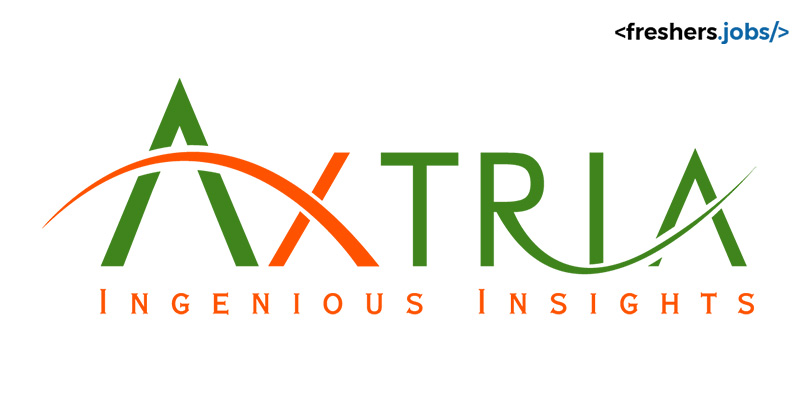 Axtria Recruitment:
Company Name: Axtria India
Company Website: www.axtria.com
Job Role: Analyst Trainee
Experience: 0 – 5 years
Salary: Best In Industry
Job Description:
Technical – understand multiple tasks and perform them without guidance. On Enterprise Platforms, design Decision Support Applications and Learn the intricacies of data science, and keep updating in new technology.
Logical Thinking – Analytical thinking, uses a Methodical and Logical approach to examine data, bugs, and processes. Notice errors and variability in data and deliverables.
Communication –Ability to communicate concepts and data clearly and accurately to others, whether in writing or verbally.
Eligibility Criteria:
Joining:  looking for applicants who can join us shortly.
Education: Bachelor of Technology in Computer Science or Information Technology
Additional Information:
Product Management: Product Development/Engineering Software Development for the Life Sciences Industry
Data Processing & Examining: to recover, modify, analyze, or multiply data information.
Understanding Generation: Examine data issues and setting
 Model Analysis: use mathematical techniques and algorithms.
Data Management: Development and implementation of Structures, policies, and procedures in the process
How to Apply:
All the interested and qualified applicants can apply for this post by clicking on the link below: