Comcast Hiring:
Comcast Corporation is the second-largest telecast and cable television organization in the world by revenue following AT&T company. It is previously recorded as Comcast Holdings. This corporation is an American telecommunications conglomerate, has its head office in Philadelphia, Pennsylvania. In the United States, it is the largest pay-TV company, the largest cable television corporation, the largest home Internet service provider, and the third-largest private phone service, provider.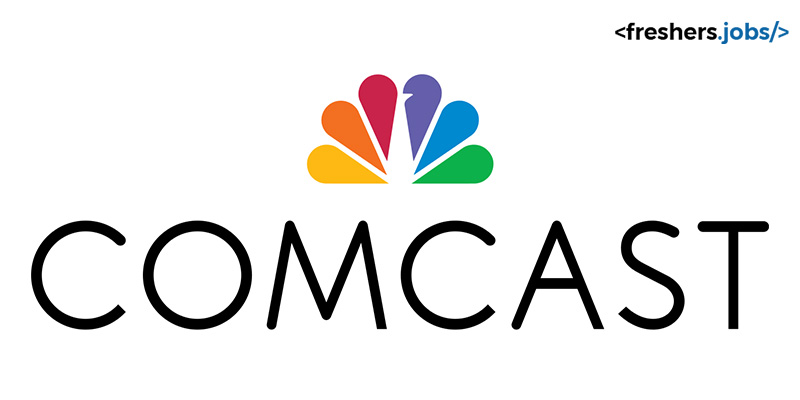 Comcast Hiring:
Company Name: Comcast India
Company Website: www.comcast.com
Job Role: Development Engineer 1
Experience: 0 – 2 years
Salary: Best In Industry
Job Description:
Responsible for aiding in the design of system constructions and responsible to produce services for developing and bringing new products to the market spanning online service offerings. Assists with product architecture, implementation, validation, installation, and maintenance.
Core Responsibilities:
Bringing results to a wide range of complex applications.
Solving complex problems by applying engineering theories, skills, and concepts for improving and adopting innovations.
Work with the team on projects to solve issues.
Works as technical support and helps with the hands-on engineering team.
To bring a result, Act on designs and projects.
In important circumstances, exercise the ability to make decisions and judgments.
On the basis of schedules, you need to work weekends, overtime, and night shifts. So you must be responsible and punctual
Other tasks and duties as assigned.
How to Apply:
All willing and qualified applicants can apply for this position by visiting the following link: