In today's ever-evolving Professional World, making informed decisions is a major aspect of achieving a fulfilling and successful career. Every single job-related decision you make will influence your journey and ultimately shape your career path. This blog will guide the recent graduates who are looking for freshers-jobs with the concept of decision making, its importance, and tips for how to master Decision-making skills to develop your career success.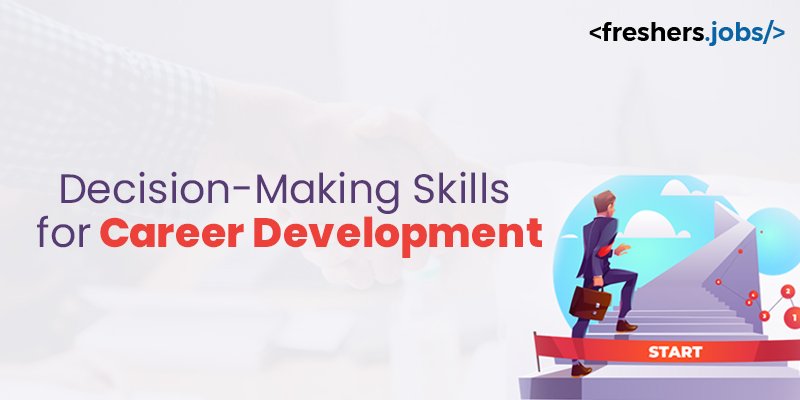 Decision-Making
Decision-making is a process in which a person should make choices or decisions, gather information, and access resolutions to resolve a conflict or other process. It is a basic aspect of an individual which influences their personal, professional and social well-being. No matter whether it is simple or complex, decision-making skills play an important role in shaping individual lives and organization.
It's very important to note that decision-making is affected by diverse factors, including personal biases, emotions, cognitive limitations, and external pressures. Being aware of these influences can lead to more rational and objective decision-making. Developing the ability to analyze options, consider consequences, and align choices with long-term goals is essential for making the most out of your job opportunities and navigating challenges along the way. Effective decision making skills are vital in career development as they impact the path of one's professional journey. Decision-making skills involve,
Freshworks offers a wide range of job opportunities for freshers. Interested candidates can visit Freshworks Jobs For Freshers to look for various job positions relevant to their skills and abilities.  
Key Aspects of  Decision-Making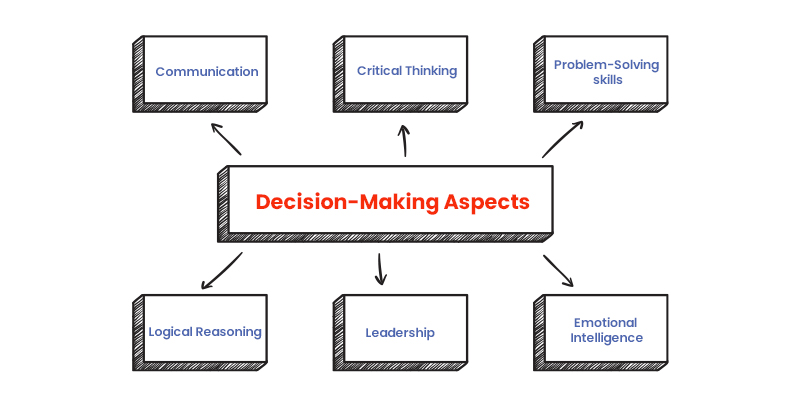 Decision-making skills will guide us through life's intricate journey. These essential skills empower us to evaluate options, analyze consequences, and choose the best course of action. Developing all these key decision-making skills equips you with the tools needed to overcome challenges and seize opportunities, which ultimately lead you toward success.
Significance of Decision-Making
Decision-making plays a fundamental role in both our personal and professional lives. Every day, we face situations that require us to make choices. The significance of decision-making lies in its ability to shape our outcomes, influence our progress, and contribute to our overall growth and success. Listed below are the importance of decision making skills in the workplace.
By understanding its importance and continuously improving your decision-making skills, it will lead you to a more fulfilling and successful career journey.
If you are looking for job vacancies in Delhi, you can look for job vacancies available in that city. Visit fresher job openings in Delhi to find job roles that can align with your skills and abilities. 
Types of Decision-Making Skills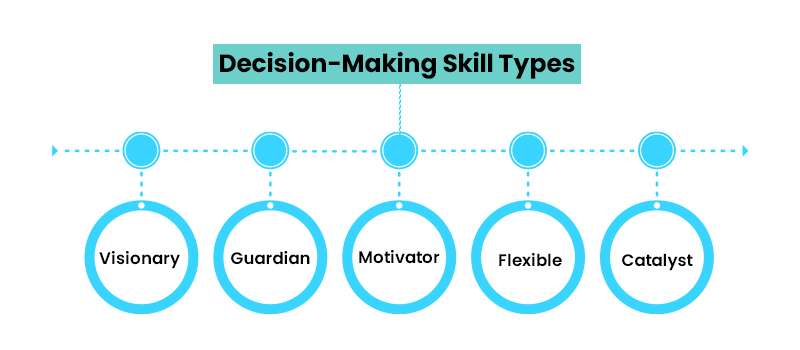 Listed below are the types of decision making skills.
Enhancing Decision-Making Skills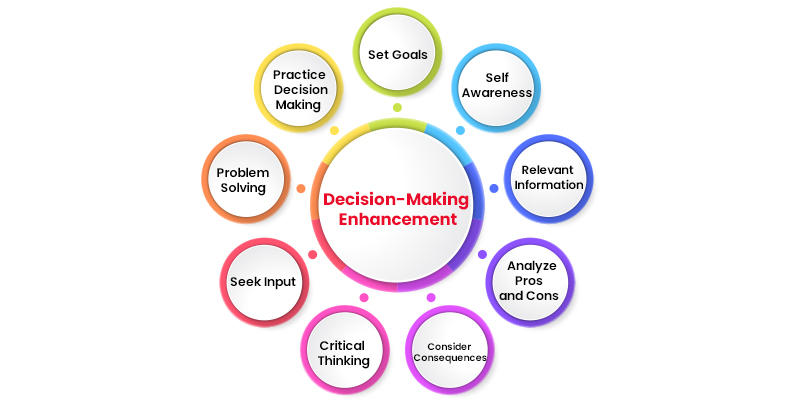 The following points are tips for improving an individual's decision making skills.
In conclusion, In the journey of career development, decision-making skills stand as pillars of strength, guiding us to make the right choices and opportunities. So, in this blog, we discussed what is decision making, their importance, types, aspects, and tips for improving Decision-making skills for Career advancement.