In today's business world, the role of a data scientist has emerged as one of the most demanded and transformative professions. Organizations are increasingly relying on Data and skilled individuals to unlock valuable insights from this wealth of information. So this blog will equip the candidates with the concepts of what is data scientist, its benefits, and tips for becoming a Data scientist.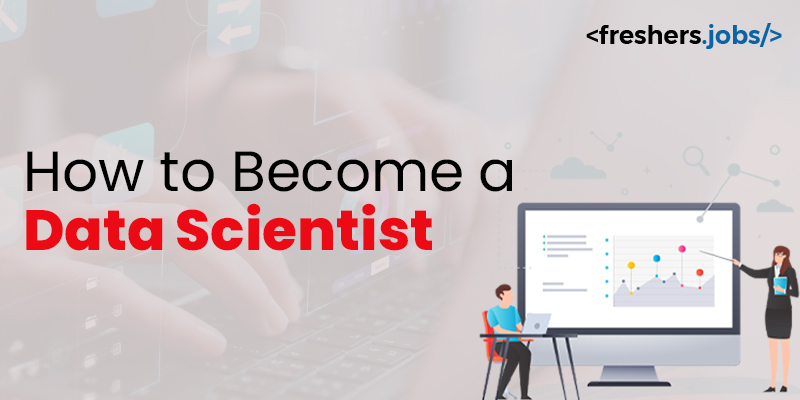 Data Science
Data Science is a field that involves the extraction of valuable knowledge from complex and large sets of data. It combines various techniques, algorithms, processes, and systems to analyze structured and unstructured data for making informed decisions, solving problems, and predicting outcomes. Data science finds applications across enormous industries and fields, including finance, healthcare, marketing, social sciences, technology, and much more. It plays a pivotal role in making data-driven decisions, optimizing processes, and discovering hidden insights that can lead to innovation and competitive advantage. Data science is the art and science of turning raw data into valuable insights, predictions, and knowledge, and it relies on a combination of various skills, tools, and techniques from mathematics, statistics, computer science, domain knowledge, and much more. There are numerous freshers jobs in data science where they can apply these skills and start their careers.
Data Scientist
A data scientist utilizes data to understand and explain the phenomenal circumstances around them and help organizations make informed decisions. Working as a data scientist will be challenging in an intellectual way and satisfying in an analytical way. Data scientists are in high demand, as the importance of big data has increased for organizations to make decisions. We will have a closer look at what they are and do and how to become one in the upcoming topics.
What does a Data Scientist do?
A data scientist is a professional who uses diverse techniques, tools, and methodologies to extract meaningful insights, patterns, and knowledge from large and complex datasets. Their role also involves a combination of skills from statistics, mathematics, computer science, domain expertise, and data analysis to problem-solving and making informed decisions. Listed below are the responsibilities of Data Scientists.
Difference between Data Analysts and Data Scientists
The work of a Data Analyst and Data Scientist are slightly similar. Both job roles involve the process of identifying new trends and patterns to unlock new ways for the organization to make informed decisions about their operations. However, a Data Scientist has more responsibilities and is typically considered a senior position than a Data Analyst.  
Data Analysts can support teams that have set goals in mind in advance, while Data Scientists should often form their own questions. A data scientist might also spend a lot of time developing models, utilizing machine learning, or incorporating advanced programming to identify and analyze data.
BYJU'S offers a wide range of job vacancies for freshers. Interested Candidates can click on Byju's Jobs For Freshers to apply for various job roles relevant to their skills and abilities. 
Data Scientist Salary and Job Growth
The approximate salary of a Data Scientist fresher is 3LPA in India.
There is a high demand for data professionals. As per the US Bureau of Labor Statistics (BLS), Data science occupations are expected to grow much faster than now in the next 10 years. The increased need is associated with the emergence of big data and its growing significance for businesses and various organizations.
Benefits of being a Data Scientist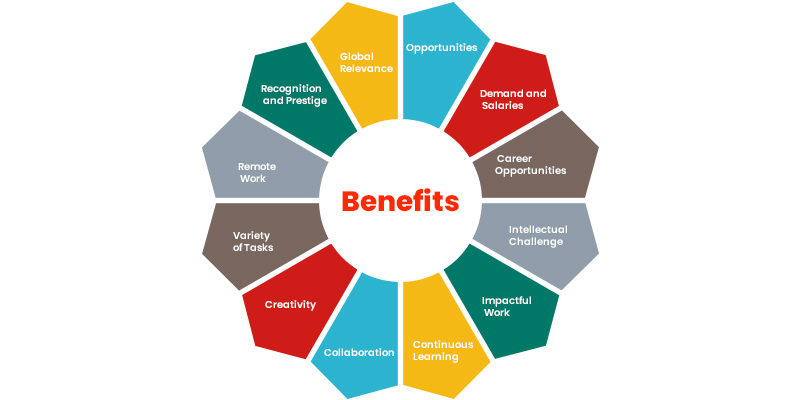 Listed below are the benefits of being a Data Scientist.
If you are in search of job opportunities in Hyderabad, you can look for job openings available in that city. Visit fresher job openings in Hyderabad to find job positions that are relevant to your skills and abilities. 
How to Become a Data Scientist?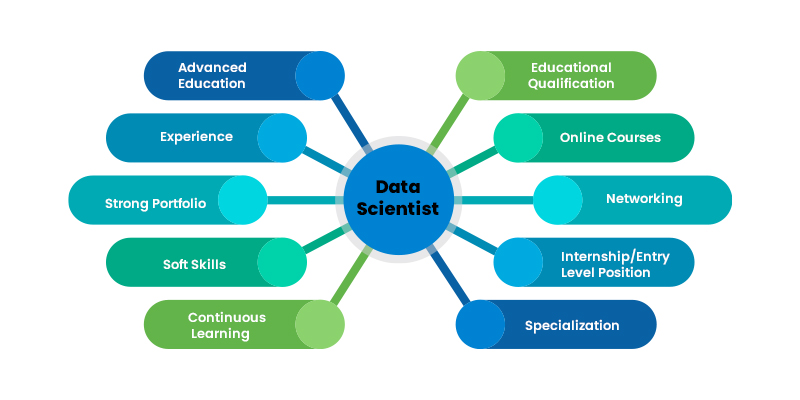 Becoming a data scientist involves a combination of education, skills development, practical experience, and continuous learning. Data science is an integrated field that requires expertise in programming, statistics, machine learning, and domain knowledge. Here's a step-by-step guide on how to become a data scientist:
Remember, becoming a data scientist is a journey that requires dedication and continuous learning. Your ability to solve complex problems using data-driven insights will be a valuable asset in various industries, from technology to healthcare to finance.
Key skills to become a Data scientist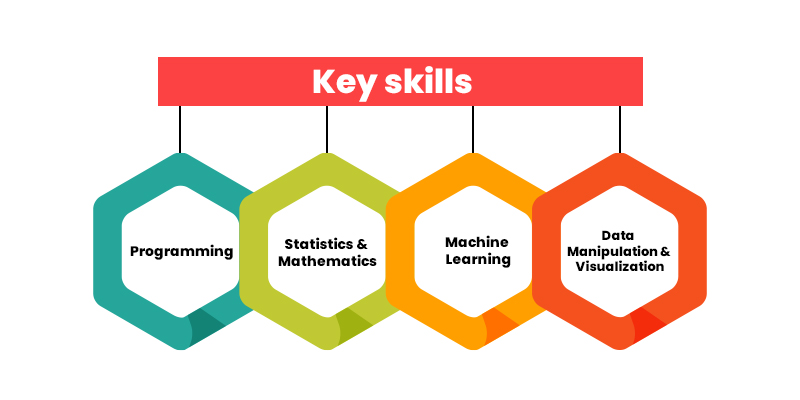 The following key skills are necessary to become a Data Scientist.
In conclusion, the journey of becoming a data scientist combines technical expertise, analytical and critical thinking, and a passion for uncovering insights from data. By following the steps mentioned above in this guide, you can create a path that leads to a rewarding career in the field of innovation and problem-solving. So, in this blog, we discuss what is data scientist, its benefits, and tips for how to become a data scientist.