The concept of working from home has evolved from being primarily associated with freelancers to becoming a mainstream and widely accepted practice in the modern workforce. These jobs allow employees to carry out their job duties without the need for a physical presence at a traditional office or workplace.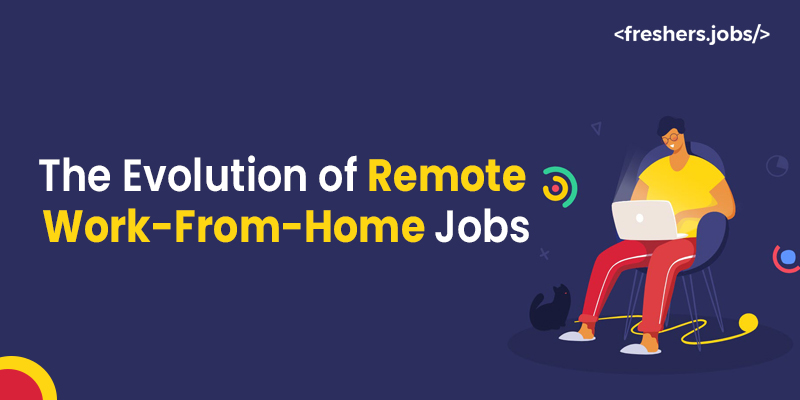 As technology continues to advance and organizations adapt to changing expectations, remote work is likely to remain a significant part of employment, offering benefits to both employees and employers. In this blog, we will guide candidates seeking freshers jobs with the concepts of work from home jobs online, its importance, benefits, challenges, and job roles that support work-from-home jobs. 
Remote Work-From-Home Jobs
Remote work-from-home jobs refer to job opportunities that enable individuals to perform their work tasks and responsibilities from the comfort of their own homes or remote locations. Instead, they can connect with their employers, colleagues, and clients through digital communication tools, internet connectivity, and other technology solutions. Remote work from home jobs online offer several advantages, such as flexibility, reduced commuting time and costs, a better work-life balance, and access to a broader job market. However, they also come with challenges, including the need for self-discipline, effective time management, and ensuring a suitable home workspace. The growth of technology and the widespread adoption of digital communication tools have significantly contributed to the rise of remote work-from-home job opportunities, making it a viable and increasingly popular option for both employers and employees.
If you are looking for any job opportunities in Pune, then look for job opportunities available in that city. Visit freshers job openings in Pune to find job openings that are relevant to your skills and interests.
Importance of Remote Work-From-Home Jobs

Remote job have gained immense importance and have become a transformative force in the modern work landscape for several reasons:
Remote Work-from-Home jobs are essential for creating a more flexible, inclusive, and sustainable work environment. They offer benefits to both employers and employees and have become a cornerstone of the modern workforce. As technology continues to advance and work preferences evolve, remote work is expected to play an even more significant role in the future of work.
CGI offers a variety of job vacancies for freshers. Candidates can click CGI Jobs For Freshers to apply for job roles that are relevant to their skills and abilities.  
Work-from-Home jobs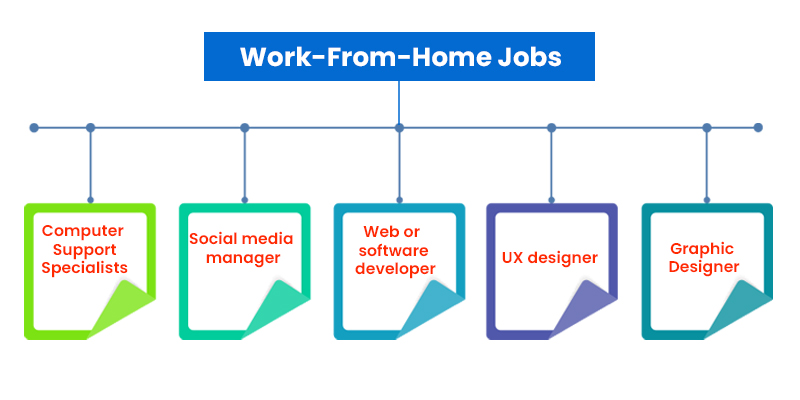 A growing number of companies are making long-term commitments to expand work from home jobs online in various industries. If you're looking to transition to a career that offers the flexibility of remote work, here are some career options to consider. Salary information reflects the average income in the United States as of May 2023, and job growth data is sourced from the US Bureau of Labor Statistics, projecting growth from 2020 to 2030. So, Work-from-home is referred to as employees setting up their workplaces within their residences and handling their entire workload from the comfort of their homes, eliminating the need to commute to the office.
Benefits of Remote Work-from-Home jobs
The pandemic has brought numerous advantages associated with work from home jobs online. Here are several compelling reasons to switching to a career that embraces remote work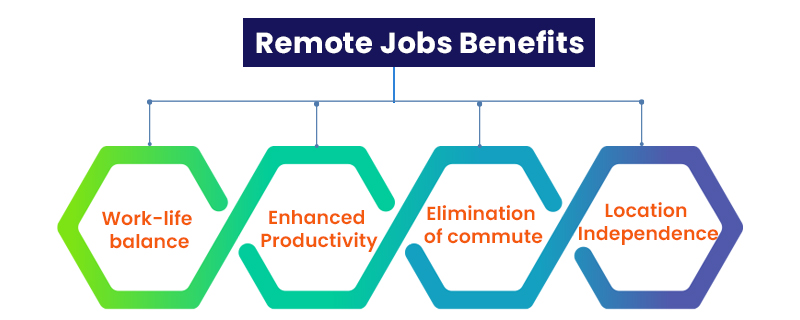 Challenges in Remote Jobs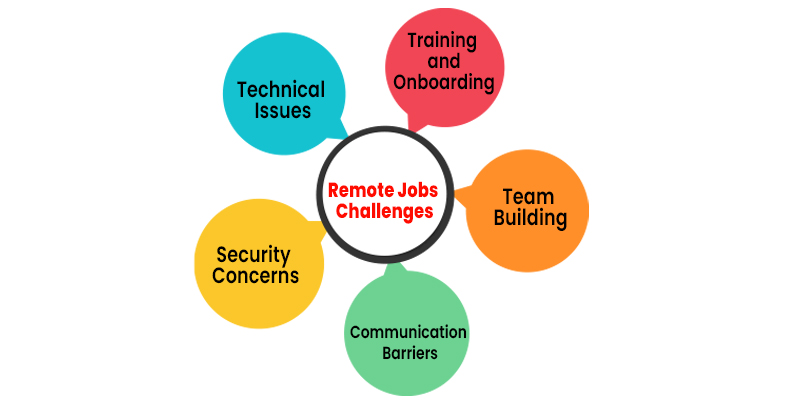 Remote work-from-home jobs offer numerous benefits, but they also come with their own set of challenges that both employees and employers should be aware of. Here are some common challenges associated with remote job:
To address these challenges, both employees and employers should prioritize clear communication, establish remote work policies, provide the necessary resources and support, and promote a healthy work-life balance. Remote work can be successful when these challenges are acknowledged and actively managed.
In conclusion, Remote work plays a significant role in the constantly evolving business world. A lot of growing companies encourage and embrace remote work from home jobs. A lot of job opportunities are available in remote work nowadays. So, in this blog, we explored various work from home jobs online, its importance, benefits, challenges.