About Upstox
RKSV, a discount brokerage firm, has changed its name to Upstox. And it is one of India's leading Discount Broking companies. Upstox Careers for fresher are now in Bangalore/ Mumbai.
The main focus of this organization is to enable investors and merchants to exchange Commodities in the Stock Market at the market price with our state-of-the-art trading platform.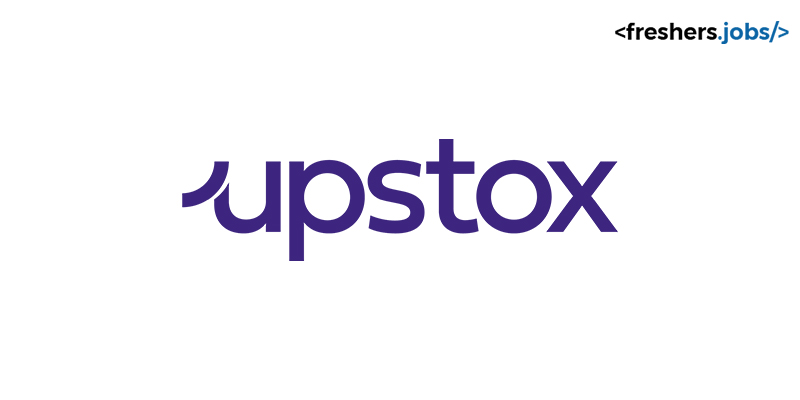 Upstox Hiring
Company Name: Upstox India
Company Website: www.upstox.com
Job Role: Product Intern
Experience: 0 year ( Freshers)
Salary: Best In Industry
Qualifications
A Bachelor's degree in Engineering (branches in Computer Science, Engineering, Statistics, Data Science) or a Master's degree in management are viable options.
Skills
Analyzing customer journey, products, goods, and business outcomes is a plus.
Ability to organize and understand ambiguous problems.
Quick learning skills to complete the task.
Job Description
As a Product Intern, you will be responsible for working closely with the product team to enhance improvement. You will be a member of the product management team, and you'll be in charge of developing and implementing the product vision and strategy.
How to Apply
All willing and qualified candidates can apply for this Upstox job vacancy by clicking on the link below: