The demand for skilled professionals who can troubleshoot, diagnose, and resolve technical issues is higher than ever. Technical Support Engineers play a vital role in ensuring the smooth operation of technology systems, providing essential assistance to both individuals and organizations. If you are looking for freshers jobs, have a passion for technology, and enjoy problem-solving, a career as a technical support engineer might be the perfect fit for you.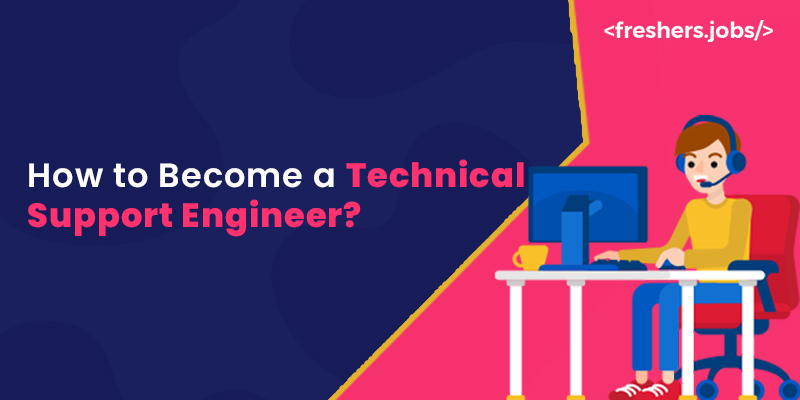 This comprehensive blog will guide you through the steps required to fulfill your journey toward becoming a Technical Support Engineer. To pursue a career as a Technical Support Engineer, you'll need to start with developing essential skills and abilities. By developing the necessary skills, staying updated, and following the below mentioned steps, you can succeed in the journey of becoming a Technical Support Engineer. Let's Explore them one by one. 
Educational Qualification
A bachelor's degree in Information Technology, Computer Science, or an equivalent field.

Profound expertise in the product or technology that the technician is responsible for supporting.

Exceptional problem-solving capabilities.

Outstanding interpersonal skills for effective client interactions.

Exceptional verbal and

written communication

abilities.
BNP Paribas offers a variety of job openings for freshers. Candidates can visit BNP Paribas Jobs For Freshers to apply for job roles that are relevant to their skills and abilities.  
Technical Support Engineer
A Technical Support Engineer plays a very important role in ensuring that technology systems and products operate smoothly and efficiently. They are the frontline troubleshooters and problem solvers who assist customers and organizations with technical issues related to hardware, software, networks, and other IT-related components.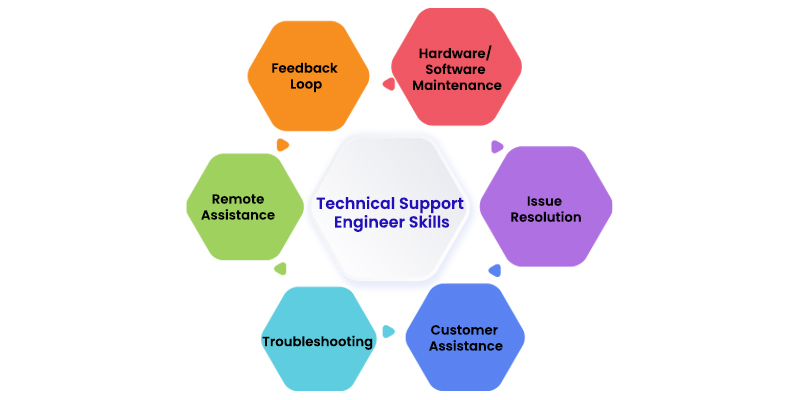 Lets see what is the role of technical support engineer. A Technical Support Engineer acts as a bridge between customers or end-users and the technical solutions provided by their organization. They use their technical expertise, problem-solving abilities, and customer service skills to ensure that technology-related problems are resolved promptly, thereby contributing to customer satisfaction and the overall success of the organization. Listed below are Skills required to become a Technical Support Engineer.
Hardware and Software Maintenance:

Depending on the organization, Technical Support Engineers may be responsible for routine maintenance tasks, such as installing software updates, configuring hardware components, or performing system backups.

Issue Resolution:

Technical Support Engineers are primarily responsible for diagnosing and resolving technical issues reported by customers or within their organization. This can include problems with software applications, hardware devices, operating systems, and network connectivity.

Customer Assistance:

Providing excellent customer service is a fundamental aspect of the role. Support Engineers must communicate effectively with customers, understand their technical problems, and guide them through the troubleshooting process. Patience and empathy are valuable skills in this regard.

Troubleshooting:

Engineers must have strong

problem-solving skills

to identify the root causes of technical issues. This involves analyzing error messages, logs, and system behavior to pinpoint and resolve problems efficiently.

Remote Assistance:

A

Technical support engineer

often provides support remotely, either through phone calls, chat, or remote desktop tools. They must be adept at guiding customers through solutions without physical access to the equipment.

Feedback Loop:

Gathering feedback from customers about their experiences and using that information to improve products and services is an essential part of the role. Support Engineers can play a vital role in relaying customer feedback to relevant teams.
If you are looking for any job vacancies in Ahmedabad, then look for job opportunities available in that city. Click on freshers job openings in Ahmedabad to find job openings that are relevant to your skills and interests. 
Benefits of Being a Technical Support Engineer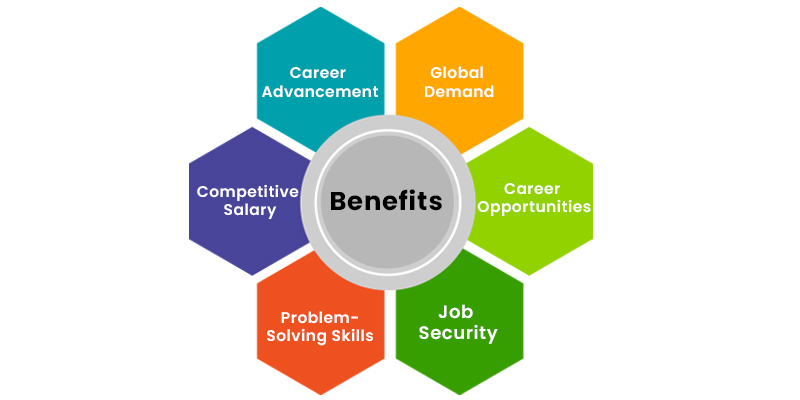 Being a Technical Support Engineer offers a range of benefits, making it an attractive career choice for many individuals. Here are some of the key advantages:
Varied Career Opportunities:

Technical Support Engineers are in demand across various industries, including IT, telecommunications, healthcare, finance, and more. This versatility allows you to explore diverse career paths.

Strong Job Security:

As businesses increasingly rely on technology, the need for Technical Support Engineers remains constant. This job security provides peace of mind in uncertain economic times.

Problem-Solving Skills:

This role hones your problem-solving abilities. You become skilled at diagnosing issues, troubleshooting problems, and finding innovative solutions, which can be valuable in various aspects of life.

Competitive Salary:

Technical support engineer

often enjoy competitive salaries and benefits, which can include bonuses, healthcare, retirement plans, and more.

Career Advancement:

With experience, you can progress to higher-level roles, such as Systems Administrator, Network Engineer, or IT Manager, opening up opportunities for career growth and increased responsibilities.

Global Demand:

The skills you acquire as a Technical Support Engineer are transferable worldwide. This can provide opportunities for international employment and a global perspective on technology.

Entry into IT and Development:

If you aspire to work in IT or software development, starting as a Technical Support Engineer provides a foundation and valuable insights into these fields.
Being a Technical Support Engineer can offer a rewarding career with a combination of financial stability, personal growth, and the opportunity to make a contribution to the world of technology. The approximate salary of a technical support engineer per annum is $70,336.
How to Become a Technical Support Engineer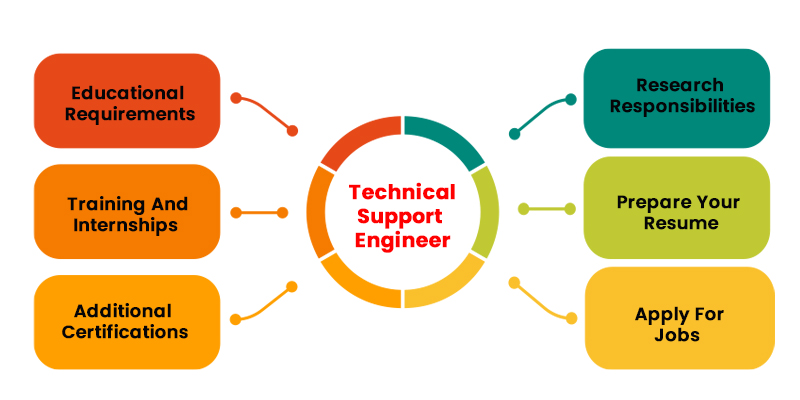 Becoming a Technical Support Engineer typically involves a combination of education, skills development,  relevant training and internship, and Certifications. Here are the steps you can follow to pursue a career in this field:
Educational Requirements: According to data collected from real technical support engineer resumes, approximately 62.6% of professionals in this field hold a bachelor's degree. In terms of higher education, around 9.0% of technical support engineers have pursued master's degrees. Choosing the right academic major is an essential decision on the path to becoming a technical support engineer. Insights gathered from technical support engineer resumes reveal that the most common majors among professionals in this field include electrical engineering and computer science.
Relevant Training And Internships: Newly hired Technical Support Engineers acquire the necessary skills and techniques specific to their role and employer. To become a successful Technical Support Engineer, you need a combination of education, training, and hands-on experience.
Additional Certifications: IT Certifications play an essential role in demonstrating your competency to potential employers. They serve as indicators of your fundamental knowledge expected for a Technical Support Engineer role. Some of the frequently pursued certifications for this job role includes:
Master Certified Electronics Technician (CETma):

This certification demonstrates your expertise in electronics and can be particularly relevant for

technical support

positions involving hardware troubleshooting and repair.

Certified Network Computer Technician (CNCT):

CNCT certification validates your skills in computer hardware and networking, which are vital in technical support roles.

Software Engineering Master Certification (SEMC):

SEMC showcases your expertise in software engineering, which is valuable when providing support for software-related issues.
Research Duties And Responsibilities: The following outlines the key tasks and responsibilities found in the job opportunity of technical support engineers, providing an overview of their daily responsibilities.
Oversee the management of a complex computer network, handling tasks such as provisioning, configuration, and optimizing performance.

Attain high levels of customer satisfaction by applying advanced VPN expertise on ASA, IOS, and IOS XE platforms.

Spearhead the implementation of a formal customer complaint tracking system within the North American CSE organization to capture customer grievances effectively.

Acquire a proficient understanding of DMS 100 and Euro switches for tasks like adding lines, configuring links, and enabling/disabling calling features.

Generate service requests in CRM applications to accurately document reported issues and effectively manage customer expectations during the escalation and resolution processes.

Take charge of technical operations related to an innovative workforce virtualization initiative, including the initial design and enhancement of technical systems and procedures.
Prepare Your Resume: Once your qualifications are robust, you can begin crafting your resume for a technical support engineer position. Ensure that your resume incorporates essential details that hiring managers typically seek in a technical support engineer's resume.
Apply For Jobs: Now, it's time to initiate your search for a technical support engineer position. Follow these tips to enhance your job search success:
Explore job boards to find suitable job listings.

Seek guidance from your professional network for potential opportunities.

Proactively contact companies that align with your career interests.
In conclusion, Technical Support Engineering is an emerging career that needs a combination of technical knowledge, problem-solving skills, and effective communication. So, in this blog, we explored who is a technical support engineer, benefits and tips for becoming a Technical Support Engineer. A career as a Technical Support Engineer offers a blend of technical challenges, communication skills, and the opportunity to learn and grow in the dynamic field of technology continuously. If you have a passion for problem-solving and a knack for effective communication, this career path can be rewarding and promising.