VMware Hiring:
In 2021, VMware planned to hire an Associate Technical Support Engineer. This fresher job openings is located in Bangalore. The complete qualification guidelines and employment process of VMware Off-Campus Drive are detailed below.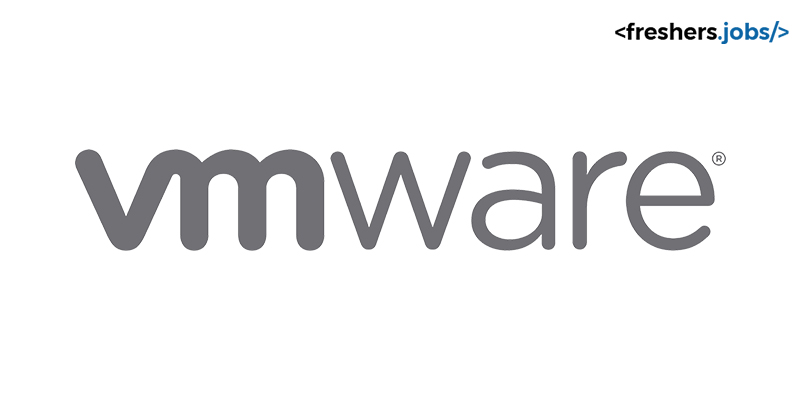 VMware, Inc. is a California-based cloud computing and virtual machines firm. VMware was the first business to successfully virtualize the x86 architecture on a commercial scale.
VMware Hiring:
Company Name: VMware India
Company Website: www.VMware.com
Job Role: Associate Technical Support Engineer
Experience: 0 year
Salary: Best In Industry
Role Description:
As a fresher, handling VMware products you need to assist the client in identifying, detecting, analyzing, and repairing technical issues in a timely manner. To become strong in this role, you should be self-motivated and a self-learner because you need to communicate effectively to solve a technological problem.
Business Requirements: 
solve client's problems through the email, telephone, and Webex meeting
Follow effects in-house and react timely manner
 React accordingly and Follow the customer needs
To deliver the most effective answers to client challenges, utilize internal technical expertise, including peers, instructors, level of expertise, community forums, and other internal resources.
Engage in industrial communications as part of the Tech Support team.
Keep updated in learning new technologies.
Attain industrial training to learn technical features
Participate effectively with the Technical Support Engineers to acquire industrial-based skills.
Fundamental Requirements: 
Communication skills, both written and verbal
Customer cooperation skills are required to solve the critical problems
Skills required in virtual and Cloud computing
Work on shift-base
Skills in Windows 2003/2008, Networking, Linux, Windows Clustering, DHCP/DNS and Storage (FC, iSCSI, etc)
Keep updating in latest technologies for satisfying customer needs
Skills to understand engineering systems and applications and a rational approach to problem-solving
Qualification: 
BE/B.Tech – CS / IS / IT with total (Xth, XIIth, and Graduation) (60 percent and above in Engineering) – graduate in 2021 with no current shortfalls
How to Apply:
All the interested and qualified applicants can apply for this job by clicking on the link below:
For latest jobs alert.