Volvo Group Hiring:
In 2021, Volvo Group Planned to hire a Junior Software Developer. The opening for this job is now in India. Companies hiring freshers with complete qualification guidelines and administration process of Volvo Group Off Campus Drive are mentioned below.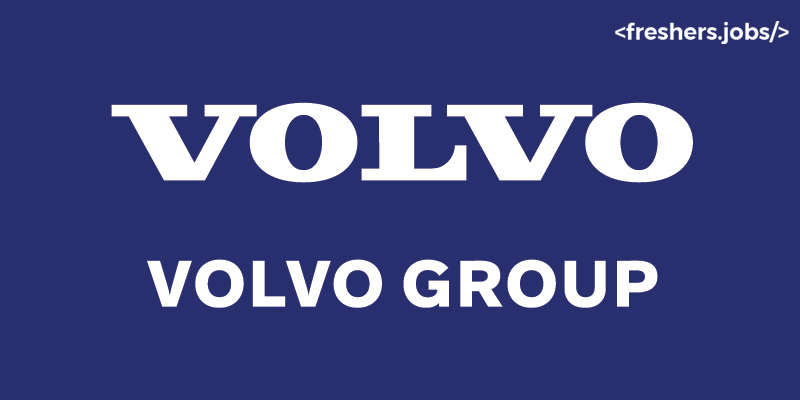 The Volvo Group has its headquarter in Gothenburg and this corporation is a Swedish multinational manufacturing organization. The main activity is the production, shipping, marketing of trucks, buses, and building materials. Volvo is also involved in supplying marine and mechanical run operations and monetary services.
Volvo Group Hiring:
Company Name: Volvo Group India
Company Website: www.volvogroup.com
Job Role: Junior Software Developer
Experience: 0 year
Salary: Best In Industry
Job Description:
We are looking forward to an energetic and ambitious Junior Software Developer.
In Volvo, we have an opening for customer-focused expectations. This is a great opportunity at the RDP Department's PAMDOC (Product and Aftermarket Documentation) Solution Center.
Job Description required in Java Web technologies:
Proficiency in JPA, spring framework, and Core Java
Strong database knowledge, especially in PostgreSQL
Skill in MQ testing
Skill required in Swings, JMS, and XML
Additional skill in JIRA
Preferable skill in Open shift, Web sphere, Tomcat, and JBoss
Specific skill in the understanding of company predicaments and end-users needs.
Technical skill in computer design and architecture
Obligations:
Support and maintain the applications
Develop appropriate software on time following company needs.
Addressing and fixing software problems
Interaction with developers to enhance product functionality
Constantly enhancing coding abilities
Traits:
Excellent communication, cogent skills
Unique & Accurate
Questioning is both innovative and analytical.
For latest fresher vacancy jobs alert