About ChargePoint:
In 2021, ChargePoint plans to hire Software Engineering Test Intern. The job opening is now in Gurgaon. The complete qualification guidelines and employment process of ChargePoint Off-Campus Drive are below.
ChargePoint is an organization supporting electric vehicles situated in Campbell, California. ChargePoint runs the largest online network of independently owned EV charging stations performing in 14 countries.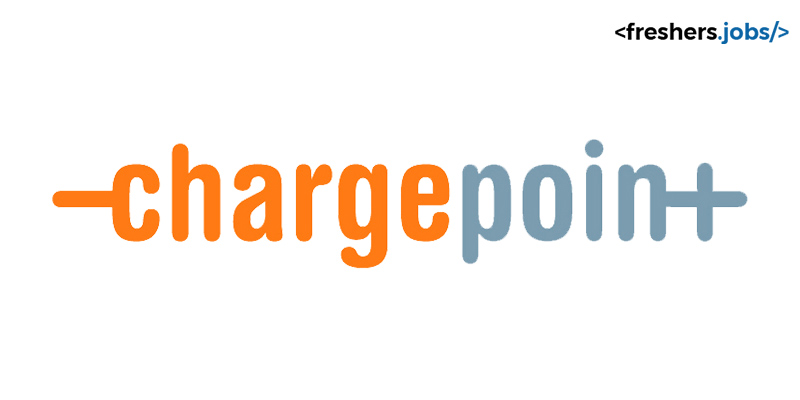 ChargePoint Hiring:
Company Name: ChargePoint India
Company Website: www.cargepoint.com
Job Role: Software Engineering Test Intern
Experience: 0 year
Salary: Best In Industry
Job Description:
As a Software Engineering, you will be responsible for testing and innovating new features to ChargePoint's mobile apps, smartwatches, and cars.
You need to work with a trainer from the Mobile QA crew, who will help you to obtain more profound knowledge of mobile testing.
You will test and construct the tools for the final report with the assistance of a trainer.
Responsibilities:
General understanding of portable applications, and testing.
Readiness to learn on the new technology.
Active participation in testing, from planning to designing.
Development, validation, and distribution are all things that you should know.
Customer-centric application testing to increase product demands.
Responsibility in the testing process and reporting defects
Skills:
Required recently passed out undergraduate or post-graduate in engineering, particularly in Computer Science, IT, Electrical or Electronics engineering.
The algorithm, database systems, and object-oriented programming skills are necessary.
Scripting languages such as Java or Python are required.
Engage in iOS and Android app testing?
How to Apply:
All eligible and qualified applicants can apply for this position by visiting the following link: