If you aspire to join the prestigious Reserve Bank of India (RBI) as a Grade B Officer, you can start on a journey that could potentially shape your career in the banking and finance sector. RBI Grade B Officers are entrusted with significant responsibilities within the central bank, making the selection process highly competitive and rigorous.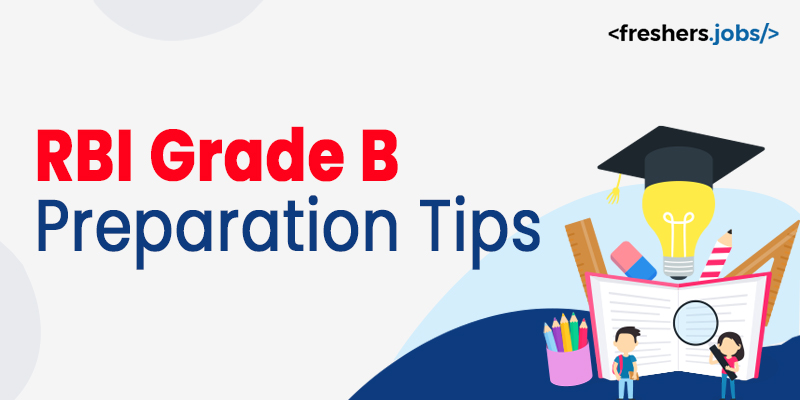 In this competitive environment, having a well-structured and effective preparation strategy is very important for distinguishing oneself. This blog is a comprehensive guide for freshers jobs seekers regarding how to prepare for the rbi grade b exam. Whether you're a fresh graduate or a working professional, our expert tips and insights will help you navigate the complexities of the examination and increase your chances of acing the RBI Grade B exam.
RBI Grade B Exam
The RBI Grade B Exam is a highly competitive examination conducted by the RBI (Reserve Bank of India) to recruit officers for its Grade B category. The RBI is India's central bank, responsible for regulating and supervising the country's monetary and financial systems. RBI Grade B Officers play a major role in various functions of the RBI, including monetary policy formulation, banking supervision, economic analysis, and more. The RBI Grade B Exam is considered one of the most prestigious exams in India's banking sector. It provides candidates with an opportunity to work in a very important role within the central banking system and is highly demanded among individuals who are looking for bank job opportunities and aspiring to build a career path in banking and finance. The RBI Grade B Exam is typically conducted in three phases:
Phase 1: Preliminary Examination
Phase 2: Main Examination
Phase 3: Interview
Click RBI Jobs for freshers to find bank job openings in RBI.
RBI Grade B Preparation tips
Let's delve into rbi grade b preparation tips.
Know the exam syllabus: The first step that you have to follow in RBI Grade B preparation is to know about the syllabus. Make sure that you are clear with all the topics that you are going to prepare. This approach will help you to have an overview of what you have to prepare.
Know the exam pattern: The next step that you have to do is to familiarize yourself with the exam pattern. Generally, the RBI Grade B exam involves 3 phases, which are called Phase 1 or Prelims, Phase 2 or Mains, and Phase 3 or Interview. Phase 1 in RBI Grade B is easy to qualify. So naturally, the scores of Phases 2 and 3 are mostly considered for the final merit.
Previous year's papers: Solve at least one previous year's question paper to determine the depth of each subject that you have to prepare. It will help you to analyze what kind of questions are asked. Once you solve a previous year's question paper, it will be easy for you to analyze your level of understanding and how much effort you have to put in.
You can find various job vacancies by visiting freshers jobs in Delhi.
Preparation tips for Prelims (Phase 1)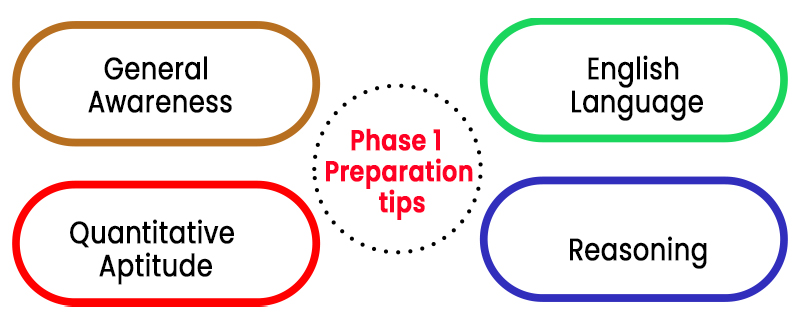 In the RBI Grade B exam Phase 1, you will be asked questions from topics like General Awareness, English Language, Reasoning, and Quantitative Aptitude. Students need to follow different strategies to prepare for these topics. Here are some best strategies that have to be followed during your rbi grade b preparation to excel in Phase 1 of RBI Grade B.
General Awareness: General Awareness is one of the most important topics of the exam since it has more significance. By following the right preparation strategy, it is possible to excel in the exam. The main step to prepare for General Awareness is to gain knowledge of current affairs and news. You can gain knowledge by reading The Hindu, Economic Times, and some magazines.
English Language: A topic that can be easily scored in the RBI Grade B exam is English. All you need for this is to prepare well. You need to have a good knowledge of English Grammar and Vocabulary. To improve your Vocabulary, practice the questions and remember at least 5 words daily.
Quantitative Aptitude: The concepts of Quantitative Aptitude are easy, and students can gain more marks if they prepare well. For this, students need to prepare with the right preparation materials and books during rbi grade b preparation.
Reasoning: Reasoning plays one of the major parts in the RBI Grade B exam. In order to score good marks in this section, candidates should have good analytical thinking skills. Questions from this section will be related to puzzles, seating arrangements, etc. Students should prepare various types of questions related to reasoning to score in this section.
Preparation tips for Mains (Phase 2)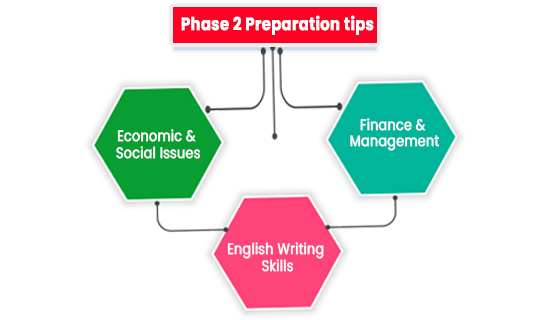 RBI Grade B exam Phase 2 consists of questions regarding economic and social issues, finance, and management and also tests the English writing skills of the students. The following tips are the preparation tips for Phase 2.
Economic and Social Issues: The main objective of this paper is to assess the candidate's knowledge of Economics and social issues in India. The questions asked in this section are static due to the constant evolution happening in our country, and current affairs-related questions are also asked in this section. Students should be well prepared for this topic to ace this section.
Finance and Management: The Finance and Management section in Phase 2 of RBI Grade B consists of questions regarding the financial market, system, etc. It is essential to prepare well during your rbi grade b preparation for this section because the fundamental knowledge of the students will be assessed in this paper.
English Writing Skills: English writing skills in RBI Grade B Phase 2 is a descriptive paper. And the main objective of this paper is to check the English writing skills of the students. Students should use keyboards to write descriptive answers. Reading daily newspaper editorials and writing practice can help you prepare well for this paper.
Preparation tips for Interview (Phase 3)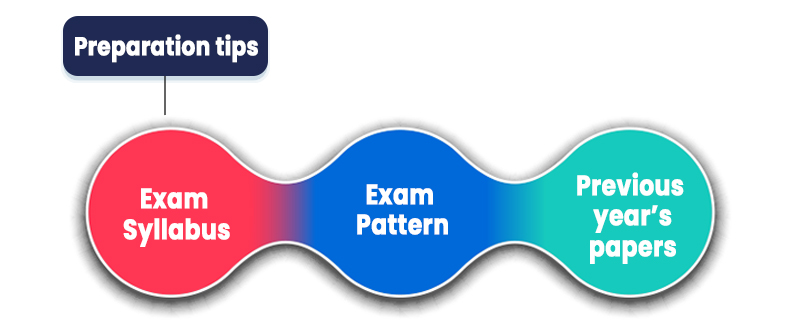 The marks scored by the students in the Mains (Phase 2) and Interview (Phase 3) rounds will be considered more than Prelims (Phase 1). So, it is very important to give more priority to the Phase 3 preparation. The following instructions are the preparation tips for the Interview (Phase 3).
Immerse yourself in books about banking, economics, and finance to deepen your understanding of these subjects.
Stay up-to-date on current affairs by reading newspapers daily. Additionally, explore websites such as ICRA and CRISIL for improved performance during interviews.
Tune into business news channels and listen to podcasts that cover topics related to business, the economy, and banking.
Enhance your knowledge by regularly reviewing the annual reports published by the RBI (Reserve Bank of India).
General Preparation tips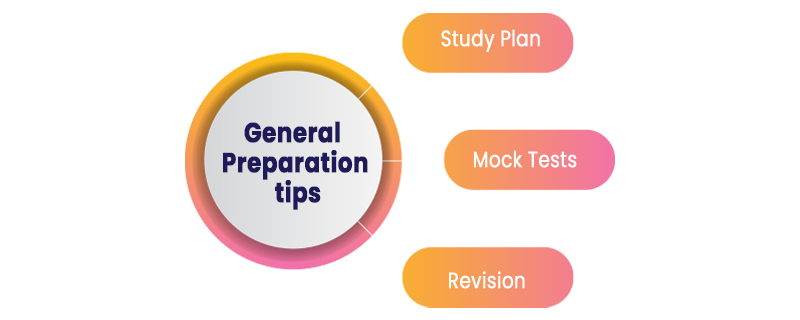 The RBI Grade B exam is one of the most complicated exams. Lakhs of students take up this exam due to its attractive grade pay and designation in RBI. Scoring good marks in RBI Grade B is not that easy. Apart from the above-mentioned instructions, it is very important to follow some general preparation tips. The following instructions will be very helpful for you to handle the issues faced during the preparation and help you get a good result in the RBI Grade B exam.
Study Plan
Once you understand the exam's syllabus and pattern completely, the next is to plan out a weekly schedule to cover all the topics on time.
Monthly Study Schedule: This schedule will help you to figure out how many topics you should cover within that specific month.
Weekly Study Schedule: Plan your weekends to revise for maximum retention. According to this schedule, you have to plan well and divide your syllabus week-wise. This is an effective way to cover the syllabus and make your rbi grade b preparation easier. Utilize your weekends to revise the maximum of the topics.
Daily Study Schedule: Fix a deadline for a day to complete certain topics. Make sure that you don't fix big targets since certain topics need more effort and time to complete.
Hour-wise Study Schedule: This is a structured daily routine where you have a clear plan of what tasks to tackle and when. For instance, you can start your day by staying updated on current affairs through newspapers or video sources, depending on your preference. Then, divide your day into dedicated study blocks, each lasting 3 hours in the morning and 2 hours in the afternoon. During the initial stages of your preparation, 8 hours of daily study is sufficient. It's important not to overburden yourself and exhaust all your energy during the preparation. Instead, reserve that intensity for the final 2-3 weeks leading up to the exam.
Attempt Mock Tests
Aside from the previous year's question paper, you have to prepare yourself to be ready to answer fresh questions that are possible to be asked in the RBI Grade B exam. Attending mock tests will help you to be prepared with the maximum possible questions. A mock test will test your knowledge, will help you identify your weakness, and show your preparation level.
Sectional mock test: There's no fixed schedule for sectional mock test practice. It should be integrated into your study routine whenever you're focusing on a specific subject. Additionally, make it a daily practice for revision during the rbi grade preparation. Aim to complete as many sectional mock tests as possible, analyze errors, make improvements, and repeat this process.
Full mock test: Reserve full-length mock tests for when you've covered at least 70% of the entire syllabus. Thoroughly assess your performance, learn from any mistakes, and then repeat this cycle.
Revision
The RBI Grade B is a vast syllabus that consists of a lot of topics. That is why it is important for students to revise them regularly to score well on the exam. Regular revision and making important notes will be more helpful for you to prepare on a daily basis. In the beginning, it is advisable to aim for Phase 1. Start the preparation for Phase 2 once you crack Phase 1.
In conclusion, to excel in the RBI Grade B exam, it's very important to have a well-structured study plan that covers all subjects, including economics, finance, and current affairs.Keep track of the latest news and economic developments by reading newspapers and magazines regularly. Take mock tests and solve previous year's question papers to get well prepared for the exam's format and improve your time management skills. Don't forget to allocate sufficient time for revision to reinforce your knowledge. Remember that consistency and dedication are vital. Maintain a healthy balance between intensive study sessions and breaks during the rbi grade b preparation to avoid burnout. With the right strategy and persistent effort, you can ace the examination.