International English Language Testing System (IELTS) is a well-known test for the candidate who plans to pursue further education overseas and is from a country where English is not an official language. In that case, they must complete the IELTS exam. Explaining what IELTS is and for what. Here are some crucial ideas and methods for getting ready for the IELTS preparation tips for the exam.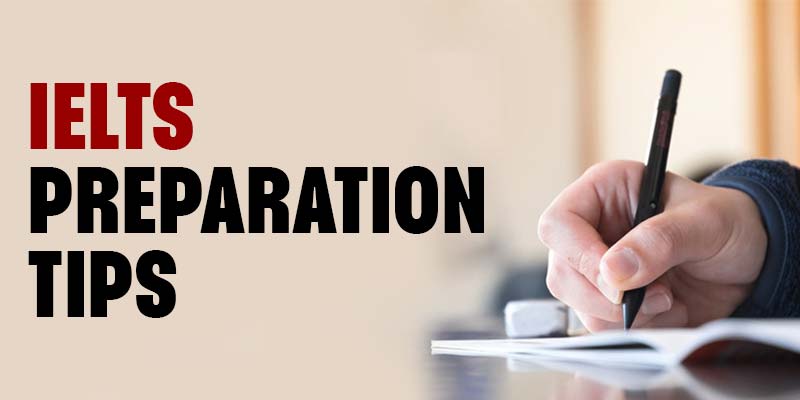 The International English Language Testing System (IELTS) was developed to help you if you need to work, study, or relocate to a nation where English is the primary language. The USA, UK, Canada, New Zealand, Australia, and other countries are included. Your proficiency in speaking, reading, and writing English during the test will be evaluated. 
Make a study schedule
To succeed in any competitive exam, you must develop a study plan and approach that will ensure you are well prepared.

You must carefully prepare your study strategy for the IELTS, considering the topics you need to brush up on and the ones you are already knowledgeable about.

Before beginning your

IELTS preparation strategy

taking a practice exam and assessing your skills is essential.

One of the most crucial preparation tips is to compare your actual score to your objective score to establish a strategy.

With the help of this exam, you can rapidly determine your abilities and limitations, as a result, you should divide the time you spend on each subject.
Improve your vocabulary
If you want to develop your vocabulary, you should make it a habit to acquire a few new words every day and read the newspaper every day.

Underline any unfamiliar words you see in a book or newspaper, then look them up in a dictionary.

Using an English dictionary can discover a word's synonyms and antonyms while looking up its definition.

A clever way to memorize new words is to create paper chits with the comments you've just learned written on them and store them in a box.

Choose a few chits each day at random, and try to remember the meanings of the phrases you are given.

Building a vast vocabulary is one of the essential

IELTS preparation tips

since it will allow you to target each exam part successfully.
Develop Your Writing Skills
One of the main components of the IELTS exam is writing.

Make sure you set aside at least an hour per day to write an essay on any subject.

This will assist you in remembering their meanings and enhance your writing abilities.

Make sure your work is formal and avoid writing in a conversational style.

The main

IELTS exam tips

are practising time-based writing while consolidating to a simplified sentence structure and keeping the word limit in mind.
Make your pronunciation and fluency a focus
Regardless of how well you emphasise your writing and reading, the Speaking section emphasises analysing your fluency, pronunciation, and spontaneous response.

Remember that the examiner evaluates your confidence, fluency, and ability to respond to difficult questions rather than your response.

To comprehend the accent and learn how to respond to queries respectfully, make sure you converse in English daily and watch news debates in English.

Practising speaking in front of a mirror while keeping an eye on your accent, fluency, and pronunciation is the ideal method to prepare for the

IELTS speaking preparation.

Expanding your vocabulary and learning new phrases you may use during the conversation will help you receive a high score.
Repeatedly practice!
The time-limited IELTS exam contains MCQs, gap-filling questions, short answers, long answers, and other sorts of questions.

Consequently, it is crucial to set aside some time to examine your comments.

Long practise sessions and examination of numerous available offline and online sample papers are required which are the most important

training tips.

By closely observing the English news channels and attempting to prepare your responses to the topics asked during a conversation, you can improve both your writing and speaking abilities.

No matter how many

IELTS preparation tips

you know, if you don't use them, they won't be helpful to you.
Enhance Your Listening Skills 
To get ready for the exam's hearing section, use audio scripts.

IELTS listening measures your focus, attention span, and capacity to comprehend verbal English communication when given in audio format.

Using audio scripts, and transcripts of the audio you are listening to is the best approach to prepare for the IELTS listening section.

Furthermore, you only have one opportunity to listen to the audio in this section, so you must practise comprehending everything before then.

With time, you must evaluate your capacity to react to questions after listening to a whole audio file. 

To begin your

IELTS preparation strategy

, you should allow yourself to take breaks in between the practice audio exams.
Advice for IELTS Listening Practice
All applicants should concentrate during this time and refrain from the mental diversion.

After listening to the recording, note any essential details or observations you feel are pertinent.

Consider adding a mark to the response rather than leaving it empty.

You can try your luck by guessing what will be spoken.

Please don't exceed the word limit, edit your essay before submitting it.

You can use all capital letters if you wish to help prevent spelling issues.
IELTS Reading Tips for Preparation
This test has a time limit to see how successfully you can complete all the questions in the allocated time.

You can make reading faster by continuously practising.

Additionally, it will make it simpler for you to locate the solutions quickly.

Look for the key terms in the answers, they are all related to the query.

Every response must be grammatically sound.

Even if your responses are correct, grammatical errors will prevent them from being added.

If you write your answers on the question paper, you won't have enough time to go back and change them.

IELTS preparation tips for beginners

is most essential for success.

You can increase your vocabulary and learn more about exam patterns, among other things, by practising the reading questions.
IELTS Writing Preparation Tips
It says that you should divide your time for IELTS Exam.

Twenty minutes will pass between the first and second assignments.

Try to finish both assignments in the time provided.

The most crucial part of

IELTS exam tips

writing test instruction is the word limit.

Try to make your responses to tasks 1 and 2 at least 250 words long.

Don't use the exact words, thoughts, or concepts twice.

Don't use the passive voice use only the active voice in your comments.

Task 2 should ideally have a conclusion.

Concise and well-defined responses should be written.

Don't add any unnecessary details.
Advice for IELTS Speaking Practice
Use only words that you can pronounce clearly wherever possible.

Try to refrain from using linguistically or improperly uttered terminology.

It is not required to speak rapidly, instead, you should concentrate on saying genuinely, even if you are a little slow.

Home speaking practises on topics like tourism, the environment, and education are common IELTS topics.

It is recommended that you provide more detail than necessary in your comments, however, this does not mean that you should do so.

Always stay in the flow of the conversation while you speak.
IELTS Exam Day Advice
This is a very important section for you as a part of IELTS training tips.
Be punctual.

Avoid arriving at the IELTS Exam location late.

No late applicants are allowed to enter the exam centre.

Keep a copy of your identification card with you at all times.

Without this, no applicant is allowed to take the IELTS.

Before the listening test, make sure your headphones are in good working order.

Raise your hand if you need help, and the monitor will help you.

When answering, be mindful of the word limit.

Each applicant must thoroughly read the test materials.

Only a transparent water bottle, a pen, a pencil, and an eraser are allowed to be brought.

It is forbidden to wear watches or other technological gadgets. 
How Can I Study Without Coaching at Home for the IELTS Exam?
Starting might be difficult, and improving your language skills takes time.

With continual practice and remaining open to criticism, students can enhance their methods and embrace new ones to acquire language proficiency in speaking, writing, and reading.

You can improve your language abilities by applying the specific behaviours outlined below while preparing for the IELTS online.

Reading blogs and news articles online.

Listening to podcasts.

English-language films with varied accents and documentaries.

Sending family and friends letters and emails.

Use everyday conversations to hone your language skills.
IELTS Study Tips for Newcomers
IELTS Study Books
To ace the IELTS, you should prepare using the best books and study materials.
Numerous great books with all the necessary information and audio recordings to speed up your IELTS speaking preparation.
Speaking and Listening by Sam McCarter and Barry Cusack

IELTS Academic & General Training Study Guide

IELTS Practice & Preparation: Academic Reading and Writing Student Book

IELTS Success: Techniques & Tips

Reading tests for the IELTS by Sam McCarter
Conclusion
Exams can be really stressful, as we all know. You do, however, own it. Breathe deeply, unwind, and flaunt your excellent knowledge of the English language.
I appreciate your reading, and I wish you well with your plans! If your friends need help studying for the IELTS, don't forget to pass along our IELTS preparation tips at freshers jobs. Prepare well for the English Language and excel in your job search.