The DRDO (Defense Research and Development Organization) exam is a highly competitive and prestigious examination conducted by the government of India that requires diligent preparation and a well-structured strategy. DRDO CEPTAM (Centre for Personnel Talent Management) is a specialised examination conducted by the Defense Research and Development Organization (DRDO) to recruit technical and administrative positions.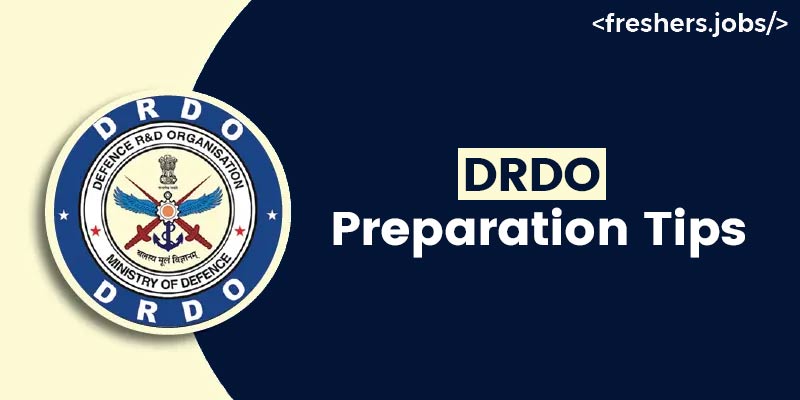 CEPTAM serves as a platform to identify and select talented individuals to contribute to the research and development endeavours of DRDO. To Stay motivated throughout your DRDO exam preparation journey, Dedication, perseverance, and a well-rounded approach can increase your chances of success in the DRDO exam.
Eligibility Criteria for the DRDO CEPTAM exam
The eligibility criteria for the DRDO CEPTAM (Centre for Personnel Talent Management) exam may vary based on the specific position and the recruitment notification. Here are the criteria,
Nationality: Candidates must be Indian citizens.
Age Limit: The age limit may vary depending on the post. Typically, the minimum age requirement is 18 years, and the maximum age limit is around 28-30 years. However, age relaxations may be provided for candidates in reserved categories per government norms.
Educational Qualification: Candidates should possess the required educational qualifications based on the position they are applying for the exam with the right DRDO CEPTAM preparation. The educational qualifications may vary from post to post and include a 10th/12th pass, ITI (Industrial Training Institute) certificate, Diploma, Bachelor's Engineering degree, Master's degree, or equivalent in relevant disciplines from a recognised university or institution.
Preparation Tips For DRDO CEPTAM exam
How to crack DRDO exam? Preparing for the DRDO CEPTAM (Centre for Personnel Talent Management) exam requires a systematic and well-structured approach to cover the vast syllabus and enhance your chances of success in your freshers jobs. Here are some in-depth and detailed preparation tips to help you in your DRDO CEPTAM exam journey:
Understand the Exam Pattern and Syllabus
Be Familiarised with the exam pattern and syllabus provided in the official notification. The exam pattern may include multiple-choice questions (MCQs) or descriptive questions, and the syllabus will cover subjects such as General Awareness, Quantitative Aptitude, Reasoning Ability, English Language, and technical subjects. Understanding the weightage of each section will help you prioritise your preparation.
Create a Study Plan
Develop a study plan that is realistic and suits your schedule. Divide your study time among different subjects, giving more attention to areas where you feel less confident. Set achievable goals and adhere to a disciplined study routine to cover the entire syllabus within the available time frame. Freshers can look for Top High-Paying Government Careers in India
Gather Study Materials
How to crack DRDO CEPTAM exam? Collect reliable study materials, including textbooks, reference guides, and previous year's question papers. Ensure that the study materials cover the entire syllabus and provide ample practice exercises and solved examples for each topic. Additionally, refer to online learning resources, video lectures, and online study platforms for additional learning materials.
Thoroughly Study the Basics
Stay Focused on building a strong foundation in each subject as DRDO CEPTAM exam preparation. Pay attention to fundamental concepts, formulas, and definitions. Work on improving your problem-solving skills and understanding of core principles. This will help you solve questions and comprehend more complex topics.
Practice Regularly
Regularly practising is essential for success in any competitive exam. Solve practice questions and sample papers to gain familiarity with the exam pattern and improve your speed and accuracy. Additionally, attempt previous years question papers to understand the exam trends and identify important topics.
Time Management
Cultivate effective time management skills to ensure you will complete the exam within the given time frame. Practice solving questions under timed conditions to improve your speed. Allocate time to each section based on its weightage and adjust your approach accordingly.
Mock Tests and Online Practice
Take advantage of mock tests and online practice platforms specifically designed for the preparation for DRDO CEPTAM exam. These resources simulate the exam environment and help you assess your preparation level. Analyse your performance in mock tests, identify areas of improvement, and work on them.
As DRDO is located in Bangalore, there are many job openings at DRDO. Henceforth, you can start applying for the defence sector jobs from freshers jobs in Bangalore.
Stay Updated with Current Affairs
General Awareness is a crucial section of the DRDO CEPTAM exam. Stay updated with current affairs, especially in defence, science and technology, national and international news, and government schemes. Read newspapers, follow news websites, and refer to current affairs magazines to stay abreast of the latest happenings in DRDO exam preparation.
Revision
Regular revision is vital to reinforce your learning and retain information. Set aside dedicated time for revision, especially for important formulas, concepts, and key points. Create concise notes summarising important topics, serving as quick revision material before the exam.
Join Study Groups and Seek Guidance
Collaborate with fellow aspirants by joining study groups or online forums. Engaging in discussions, sharing study resources, and seeking clarification on doubts can significantly enhance your understanding of various subjects. Additionally, seek guidance from experienced professionals or mentors who can provide valuable insights and tips for the exam for the best job opportunites.
Manage Stress and Maintain a Healthy Lifestyle
Exam preparation can be demanding, so managing stress and maintaining a healthy lifestyle is essential. Always make sure to get Get adequate sleep, exercise regularly, and have a balanced diet. Take short breaks during study sessions to relax and rejuvenate.
Subject Wise Preparation Tips for DRDO CEPTAM
Subject-wise preparation is crucial to excelling in the DRDO CEPTAM preparation (Centre for Personnel Talent Management) exam. Here are in-depth preparation tips for each subject:
General Awareness
Read newspapers and periodicals, and subscribe to reputable news sources to stay current on current events.

Focus on news on government efforts, regional, nationwide, and worldwide events, scientific advancements, and the military as

DRDO CEPTAM preparation tips

.

Keep a running list of relevant topics and make frequent revisions.

To understand the types of problems asked in this section, solve test papers from prior years.
Quantitative Aptitude
Understand basic mathematical concepts such as arithmetic, algebra, geometry, and data interpretation.

Practice solving various quantitative aptitude problems, including numerical calculations, equations, percentages, ratios, and proportions.

Learn and apply shortcuts and tricks to solve problems quickly.

Improve your speed and accuracy by solving many practice questions and mock tests.
Reasoning Ability
How to crack DRDO CEPTAM

? Develop

logical reasoning

and analytical skills.

Practice topics such as coding-decoding, number series, analogy, blood relations, syllogism, and seating arrangement.

Solve puzzles and critical reasoning problems to enhance your problem-solving skills.

Learn different approaches and techniques to solve reasoning questions efficiently.
English Language
Focus on improving grammar, vocabulary, reading comprehension, and verbal skills.

Enhance your understanding of grammar rules, sentence formation, tenses, and parts of speech for

DRDO exam preparation

.

Read English newspapers, magazines, and novels to improve reading comprehension skills.

Practice solving

English language

questions from previous years' papers and sample papers.
Technical Subjects
Understand the syllabus and exam pattern specific to your technical discipline.

Study each topic in depth, referring to standard textbooks and study materials.

Make concise notes, diagrams, and flowcharts to revise and retain concepts easily.

Solve numerical problems and practice solving technical questions from previous years' papers.

Stay updated with the

latest technologies

, happenings and advancements in your technical field through journals, research papers, and relevant websites.
Time Management
How to crack DRDO CEPTAM exam

? Divide your study time proportionally based on the weightage of each subject.

Set daily, weekly, and monthly study targets and adhere to them.

Allocate more time to subjects/topics that you find challenging.

Practice time-based mock tests to improve your speed and accuracy in answering questions.
Revision Strategy
Regularly revise the topics you have studied to reinforce your understanding.

Create summary notes, flashcards, or mind maps for quick revision.

Review important formulas, definitions, and key concepts frequently.

Solve subject-wise and full-length mock tests to assess your preparation and identify weak areas that need further revision.
You can Develop Essential New Skills To Learn to Advance Your Career in the government sector.
Practice and Analyze
Solve many practice questions, sample papers, and previous years' papers.

Analyse your performance in mock tests and identify areas of improvement.

Understand the types of questions frequently asked and the difficulty level of each subject.

Work on your weak areas and practice more to build confidence in those subjects.
Conclusion
In conclusion, DRDO exam preparation requires a strategic approach and dedicated effort. Building a strong foundation in each subject, managing time effectively, staying updated with current affairs, and practising mock tests are crucial for success. With discipline, perseverance, and a well-rounded preparation strategy, aspiring candidates can enhance their chances of performing well in the DRDO CEPTAM exam and securing a position in the esteemed Defense Research and Development Organization with high freshers salaries.